In what is potentially the best/weirdest Toyota-brand advertisement we've seen in a long while, a group of bikini-clad girls attempt to do reverse donuts in a new Scion iQ, while trying to eat donuts and drink milk.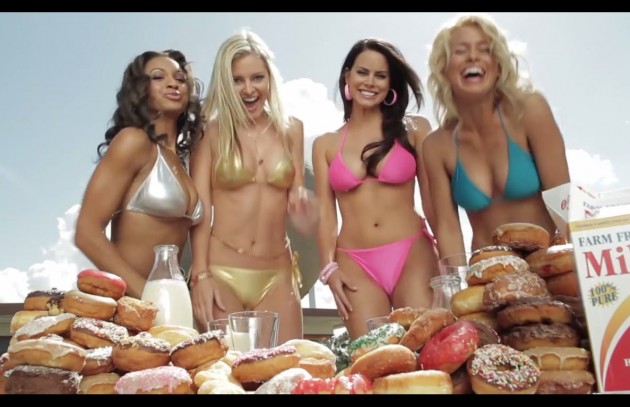 It doesn't make a lot of sense, and, as you'll see, the effort isn't completely successful; the girls end up with milk all over their bodies – what a shame. The donuts also end up all over the place.
The ad is part of a strange new campaign from the US Scion brand, featuring a certain theme and donuts, such as Dudes 'N' Donuts, and Bikers 'N' Donuts. It's very weird and almost childish, we know, but it's sure to attract attention.
Click play on the video below. As you might have guessed, Scion is a brand targeted at the younger generation who are in the market for a new car.