Hyundai Australia has introduced the all-new 2012 Hyundai i30 hatch. It's available in petrol and turbo-diesel form, with prices starting at $20,990 for the petrol, and $23,590 for the diesel.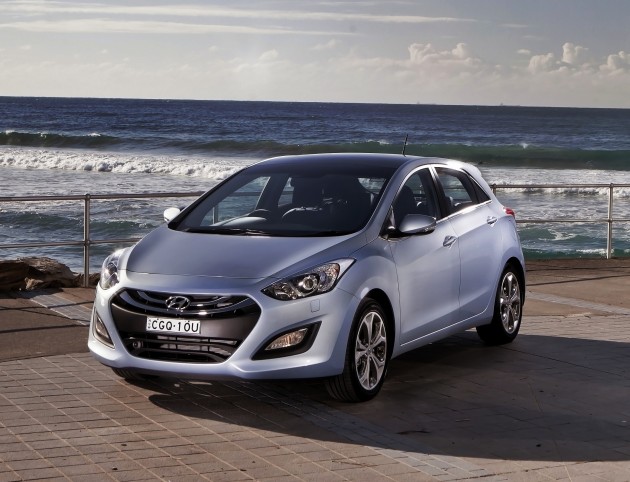 The Hyundai i30 has been one of the most popular hatches in the small car segment since being launched in the country in 2007. Last month, 2147 were sold, sitting as fourth most-popular in the segment.
With the new model, Hyundai has tweaked the styling inside and out. The i30 now shares the company's latest 'fluidic sculpture' design language, with the large inverted hexagonal front grille and centre fascia – also seen on various other new model Hyundais.
Three variants are on offer, ranging from the Active, Elite, and Premium. Each are available with two different engines, including a 1.8-litre four-cylinder petrol engine producing 110kW and 178Nm, as well as a 1.6-litre turbo-diesel producing 94kW and 260Nm.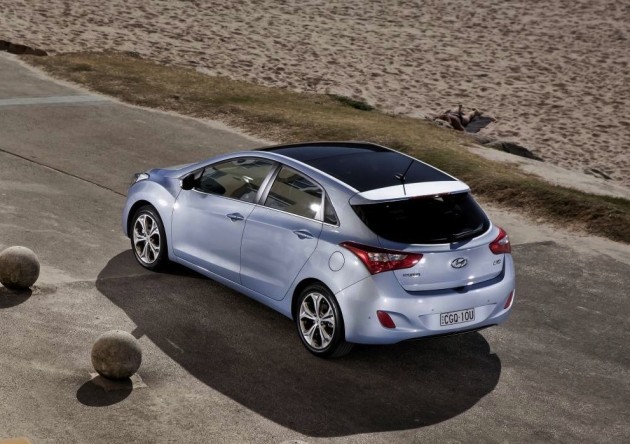 Despite the new i30 being originally designed and developed for the European market, Hyundai Australia ensures it has been fully engineered for our conditions. The new model features Sachs suspension which was tuned specifically for Australia, including sporty mono-tube rear dampers.
Steering is provided by a new Motor Driven Power Steering (MDPS) system, tied in with something Hyundai calls Flex Steer. Basically, the system provides three different driver settings, selectable in the cabin. The settings range from Comfort, Normal, and Sport, each offering different steering weights, suiting the respective modes.
Pricing for the new 2012 Hyundai i30 range is as follows (excluding on-road costs):
Hyundai i30 Active 1.8 petrol – $20,990 (six-speed manual)
Hyundai i30 Active 1.8 petrol – $22,990 (six-speed auto)
Hyundai i30 Active 1.6 turbo-diesel – $23,590 (six-speed manual)
Hyundai i30 Active 1.6 turbo-diesel – $25,590 (six-speed auto)
Hyundai i30 Elite 1.8 petrol – $24,590 (six-speed manual)
Hyundai i30 Elite 1.8 petrol – $26,590 (six-speed auto)
Hyundai i30 Elite 1.6 turbo-diesel – $27,190 (six-speed manual)
Hyundai i30 Elite 1.6 turbo-diesel – $29,190 (six-speed auto)
Hyundai i30 Premium 1.8 petrol – $29,990 (six-speed auto)
Hyundai i30 Premium 1.6 turbo-diesel – $32,590 (six-speed auto)