Sure to shake up the SUV market segment, Citroen has burst into the Shanghai motor show with its new C5 Aircross which will go on sale next year.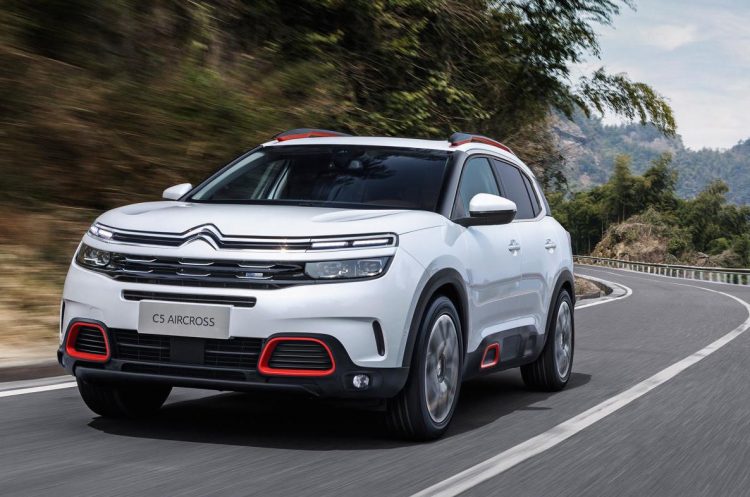 The C5 Aircross is, as you might expect, an SUV variant of the C5 family, riding atop the EMP2 platform. It offers a 2.73m wheelbase, short front and rear overhangs, and decent ground clearance for some off-road capability.
Citroen says the new model also debuts 'Progressive Hydraulic Cushion' suspension, reviving Citroen's long-held trademark of offering extremely supple ride quality.
For the exterior designers have brought in a range of the brand's latest styling themes while blending in some new elements. There's Airbump technology for the body, like on the C4 Cactus, along with 3D LED taillights, bolstered wheel arches, and plenty of attitude via various vents and intakes.
Inside, passengers are treated to a 8.0-inch touch-screen HD interface, while the driver views a 12.3-inch digital instrument cluster. Most surfaces feature a soft-touch material, with sofa-inspired seating like in the Cactus, with 3D woven mesh or Nappa leather upholstery options.
Under the bonnet the C5 Aircross will debut an all-new plug-in hybrid e-AWD powertrain option, pairing a 149kW petrol engine with two electric motors, for a combined output of 224kW (300bhp). As such, it will become the most powerful production Citroen ever, according to the brand. Other petrol engines will also be presented, with outputs spanning from 123kW to 149kW.
Citroen will initially launch the C5 Aircross in China in October, followed by launches in Europe in the second half of 2018. An Australia introduction is yet to be announced.