BMW has announced a six-speed manual transmission option for the mighty 2012 BMW M5. The option was recently revealed at a private event in California, USA.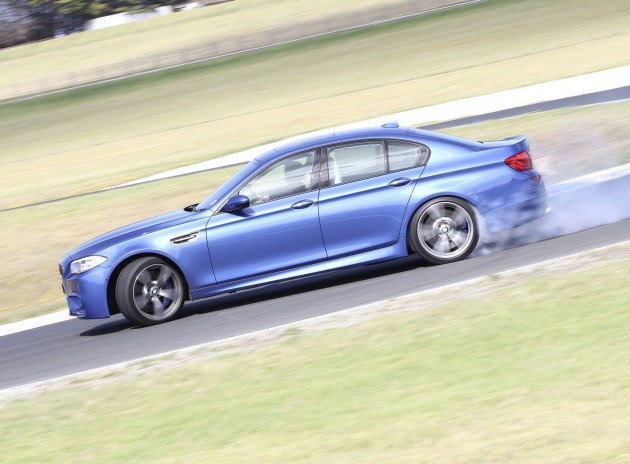 Unfortunately, the manual option will not be introduced in Australia. PerformanceDrive spoke with BMW Australia's Scott Croaker about the chance of getting a stick-shift locally. He said that the manual is something that has been developed for the US market, and that it will not become an option through Australian showrooms.
According to the stats, two months worth of orders for the manual have already been spoken for in the US. Matt Russel, US BMW M brand manager, recently said,
"Worldwide only one in every 100 customers wants a manual M5, but strangely the demand in the US is much higher. It's a kudos thing, it's about having something rarer and more collectable."
As for performance, the manual version is 0.10 seconds slower sprinting from 0-100km/h due to the lack of launch control over the seven-speed DCT version. The same 4.4-litre twin-turbo V8 sits up front though, offering 412kW of power and 680Nm of torque.
If you were about to buy a new M5, would you prefer a manual or the dual-clutch auto?