BMW M has officially introduced the new 2012 BMW M5 Ring-Taxi. The taxi is used to take passengers for exhilarating rides around the treacherous 20.8km Nurburgring in Germany.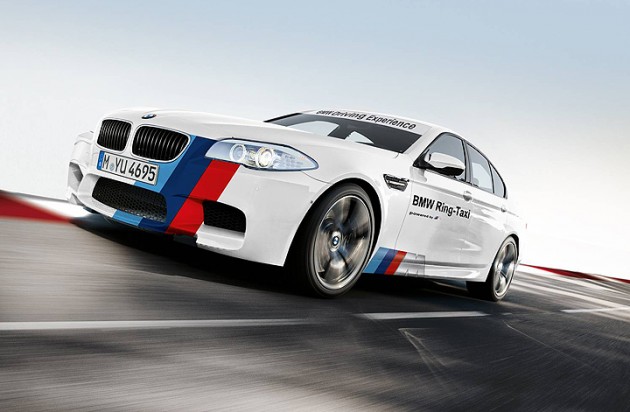 The previous M5 V10 was used up until last year, until the current BMW M3 stepped in to take its place while the new M5 was still being finalised. Now though, the M5 is back, and this time sporting 412kW of twin-turbo V8 power.
BMW M has been running the M5 as a Ring-Taxi ever since the E34 M5 back in the Nineties. Customers can simply book in a lap with BMW M, and go for a flat-out tour with one of BMW's official driving instructors.
Up to three passengers can be booked in at a time with the latest model, however, BMW urges interested 'Ring goers to get in early as bookings sell out very quick. Prices start at 216 euros (approximately AU$273).