Aston Martin has released a video previewing a mysterious new model it is planning to announce. Very little official details have been revealed, however, the model is expected to be a V12 Vantage 'Centenary Edition', of sorts.
The British company is currently celebrating its 100th birthday, and it has already shown a bespoke CC100 concept which harks back to the classic DBR1 Le Mans racer.
As you can see in the video, or rather, not see, Aston Martin is keeping its cards close to its chest with this one. Various reports predict the car will be based on the V12 Vantage. The special could also signify the end of production for the current Vantage.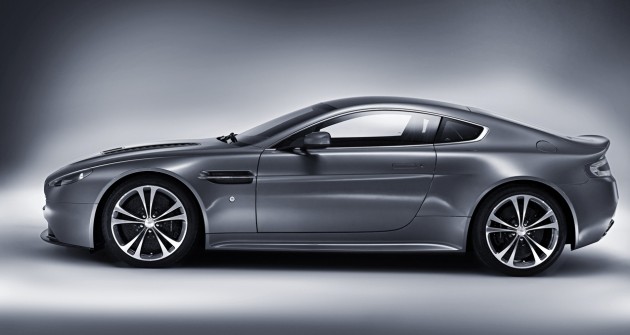 Stacking the teaser side profile shot up against an image of the current V12 Vantage, you can see it does show a very similar silhouette. Correct us if we're wrong, but the teaser also features two distinct panel gaps on the roof, hinting at a possible convertible?
The video also shows Aston's traditional side vents on the guards like those on the Vantage and DB9, as well as the dash fascia of a Vantage with the stainless-steel-style knobs and controls.
Whatever it ends up being, all is expected to be revealed in the very near future.