Remember the Bollinger B1 fully electric rugged SUV? That was just a prototype. Now, the Detroit-based company has revealed the production-ready versions of the B1 SUV and the B2 pickup.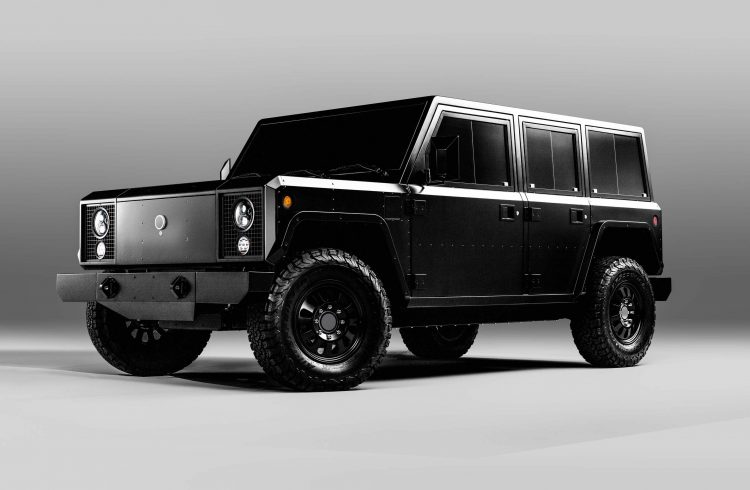 These are clearly pitched as proper, heavy-duty off-roaders. Just take a look at the exterior design for starters. The panels are completely flat and straight with slightly squared-off edges, with flat windows and a slab-like front end.
Both models offer a whopping 381mm of ground clearance and terrain is absorbed by a suspension system that offers 254mm of wheel travel. Also helping with off-road performance, both models come with a dual-range transfer case with high and low range. The approach angle is 52 degrees, with a departure angle of 43 degrees for the B1 and 28 degrees for the B2 ute.
As for the propulsion, it comes from a 120kWh battery pack which supplies power to two electric motors. With a motor at the front axle and one at the rear, the all-wheel drive machine produces a monster 458kW and 906Nm. Flat out, the B1 SUV and B2 ute offer a claimed 0-60mph (97km/h) time of just 4.5 seconds.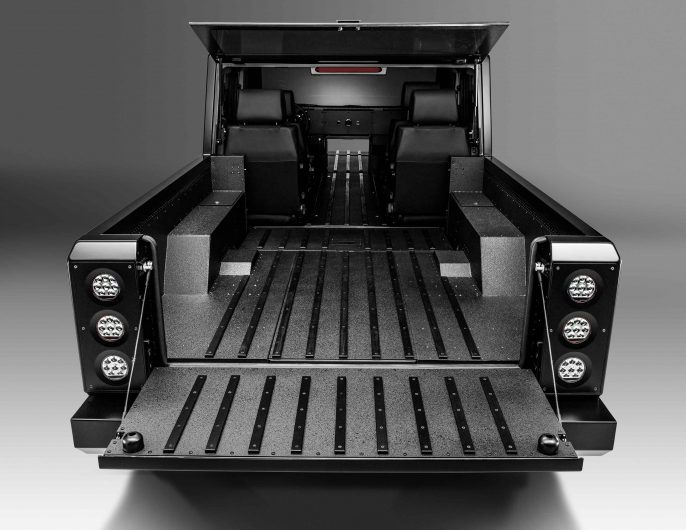 Both models offer Level 1, 2 and 3 charging capability, at 110V and 220V, or DC, respectively. On a Level 2 charger at 220V, the charging time is 10 hours. On a Level 3 DC fast charger, that's slashed to 75 minutes. There's also regenerative braking built into the powertrain to recharge during deceleration.
We love the simplicity of it all. The doors can be removed easily, the company says, as well as the glass and roof panels, and even the windscreen can be removed with little fuss. For the B2, owners can also flip down the rear of the cabin wall and fold up the rear windscreen to make maximise use of the tray area.
Other highlights include six 110V power sockets on board, Bluetooth, air-con, and optional heated seats. Both models use an lightweight aluminium body, although, the kerb weight for the B1 is 2177kg and the B2 is 2268kg. Interested? You can head over to Bollinger Motors and reserve an order now.