If you love old-school cars and you love awesome conversions, you might want to lean forward for this one. It's an E39 BMW M5 with the body of a 1970s E9 CS.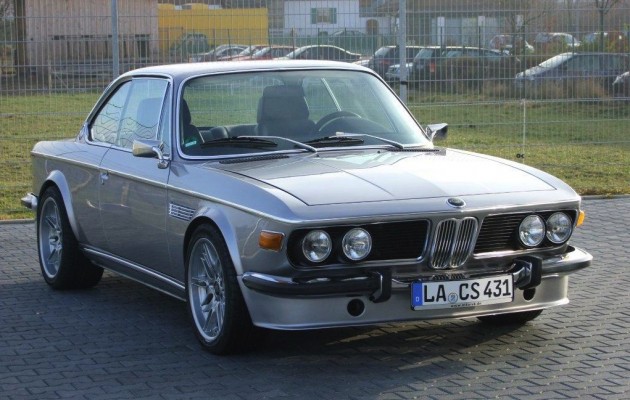 Yep, you read correctly. Underneath the sensuous shapes of this E9 CS coupe lies the full running gear of an E39 M5. That means it's powered by a high-revving 5.0-litre V8 (294kW in factory form) which is linked up to a six-speed manual and a tight rear-wheel drive system.
Not only is there a modern-ish engine in the engine bay, a lot of the interior is also carried over from the M5. So there's a modern dash, albeit shortened, with an M5 steering wheel and instrument cluster. It's amazing how the builder has managed to fit it all in.
Also included from the M5 donor car is the electronics and computer. It's connected up to ABS brakes, climate control, and even some of the airbags. The M5's 18-inch alloy wheels are used too, which we think look quite suitable for the period, behind which sit large performance M brakes.
On the CS's part, the body is immaculate, with all chrome trimmings and bumpers left intact. The quad out-let exhaust at the back does give away some clues but it seems to blend in with the personality of the build.
Perhaps the best part about the car is the sleeper attitude. Not many other motorists on the road would expect this nicely kept classic to pump out an almighty V8 soundtrack. Given the CS weighed around 1300kg (depending on model) in standard trim, this example probably goes like stink as well. More info and images can be found at CarBuildIndex.com