Thinking of buying a safe large luxury sedan? You might want to hold off until 2016, if you can, as a new Volvo 'S90' is on the way. It's expected to bring huge leaps forward in vehicle safety and driver support technologies.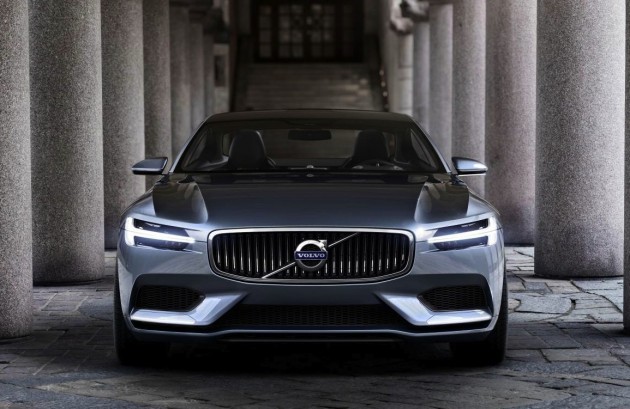 The new model – name yet to be confirmed – will be built on the company's Scalable Product Architecture (SPA), which is a flexible platform that will underpin many of Volvo's future models. The intelligent setup infuses all of Volvo's latest and greatest developments in one package, yet it can work with many different sized vehicles.
To help support the new platform and the production of the upcoming premium sedan, Volvo has announced plans to expand its production facility in China. For those that don't know, Volvo is owned by Geely Automotive, based in China. Håkan Samuelsson, Volvo Cars' president and chief executive, said,
"Daqing will become an integral part of our global industrial footprint. We are pleased to announce that we are going to introduce SPA and a new sedan here. We are fully committed to the growth of our business in China, our second home market."
Volvo ensures that cars made at the Daqing plant will be of global standards, with the facility meeting Volvo's strict Volvo Car Manufacturing System (VCMS) standards applied to all its factories all around the world. Samuelsson explains,
"Using precise, standardized production methods and world-class premium automotive technology, Daqing will provide consumers with safe, healthy, environmentally-friendly and tasteful Volvo cars with a flavour of Scandinavian luxury."
So far there has been few details revealed on the new premium sedan. We do know it will be built as a direct rival to vehicles such as the BMW 5 Series and Mercedes-Benz E-Class, as well as the Audi A6, and it will be Volvo's largest sedan it has ever made. Power is expected to come from a range of turbo-petrol and turbo-diesel engines, and a possible hybrid option in the form of the T8 'Twin Engine'.
As for the design, we can look at the all-new XC90 large SUV and Concept Coupe (above) for some insight, with their rounded front end and T-shaped LED-infused headlights. Meanwhile, the interior is likely to be all about modern Swedish design just like the XC90.
We'll keep you updated with more specifics as soon as we hear more. A full unveiling will take place next year followed by market entry later on in the year.