You may remember former Caterham boss Ansar Ali was planning to introduce an all-new sports car going by the name of the Zenos E10. The company behind the creation has now announced the car will be unveiled at the Autosport International event in the UK next month.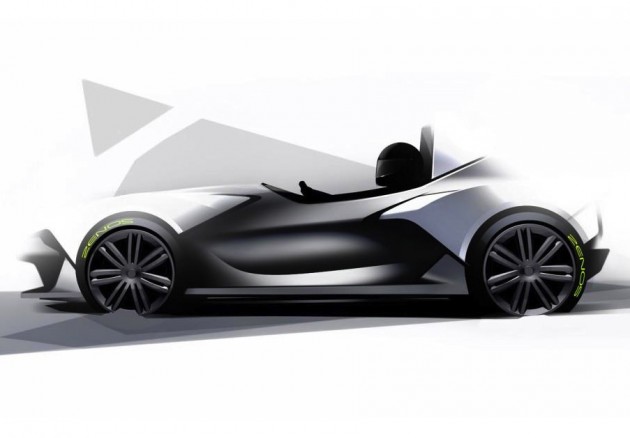 Preliminary details on the car seem quite impressive. The company, Zenos Cars, says the E10 will weigh just 650kg and deliver a power-to-weight ratio of 300hp/tonne (226kW).
The power will come from a 2.0-litre Ford four-cylinder producing 147kW and 210Nm. With these performance figures on board, 0-100km/h is set to take under 5.0 seconds.
Much of the lightness comes from the body, which is made of 18 lightweight panels, as well as an aluminium backbone which brings substantial torsional rigidity. The beam blends into a rear sub-frame and safety cell with two roll over hoops.
The cockpit utilises an interesting layout, with two seats positioned on either side of the backbone in an infused carbon composite monocoque. It's made from recycled carbon fibre and thermoplastic for ultimate strength and lightness.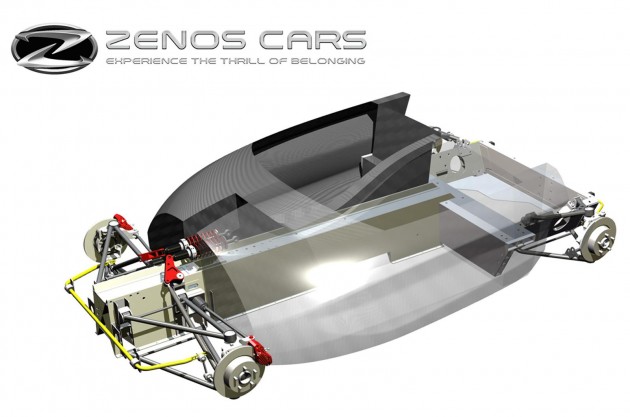 Zenos Cars is serious about the new model and is planning to put the E10 into production later in 2014. Another two vehicles based on the E10 are in the works, including Project E11, a roadster, and Project E12, a GT Coupe. Ansar Ali recently spoke about the company's direction, saying,
The launch of the E10 at Autosport International will mark another major milestone in what's been an exciting 18 months since work begun on Zenos Cars. Based on our experience, we know the sector and what drivers want, and with the Zenos E10 we have worked hard to develop a fun, engaging and affordable lightweight sports car. We're looking forward to showing it to the world.
The Autosport International trade show will take place on January 9 and 10 at the NEC in Birmingham, UK.