Volkswagen Group is edging ever so much closer to Toyota to become the world's largest carmaker. The two auto giants are as close as ever going into the final quarter of the year in terms of global sales.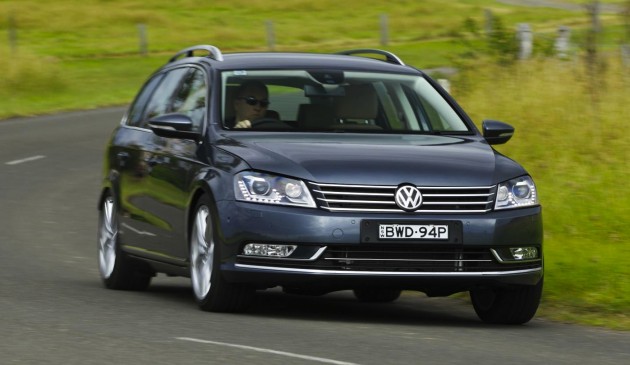 So far this year through September Volkswagen Group, which includes all car brands such as Audi, Skoda, Porsche, and Lamborghini – as well as truck brands Scania and MAN – has sold around 7.54 million vehicles, which is up by five per cent on the 2013 effort.
As for the Japanese company, Toyota, it reported 7.62 million sales during the first nine months of the year, which includes sales of Lexus, Daihatsu and truck brand Hino. The figure is up by 2.8 per cent compared with last year's efforts.
This means VW sold just 72,000 fewer vehicles than Toyota and its brands. During the same nine-month period in 2013, VW was around 227,000 sales behind Toyota.
This is as close as Volkswagen has ever been to Toyota in the global sales race. Volkswagen set out ambitious plans to overtake all other vehicle manufacturers by 2018, but it looks like it might hit the target sooner.
Part of this is said to be down to VW's increasing demand in markets such as China. Meanwhile Toyota is continuing to see strong demand in the US. Both companies are on track to hit over 10 million sales by the end of 2014.
In Australia, Toyota-owned brands have easily outsold all of Volkswagen Group's sales. So far this year 158,976 vehicles have been sold by Toyota, well ahead of VW's 61,158 effort.