Hyundai has used the 2018 Auto China event in Beijing to show off its latest design language, unveiling the LAFESTA sedan. It's designed for the Chinese market.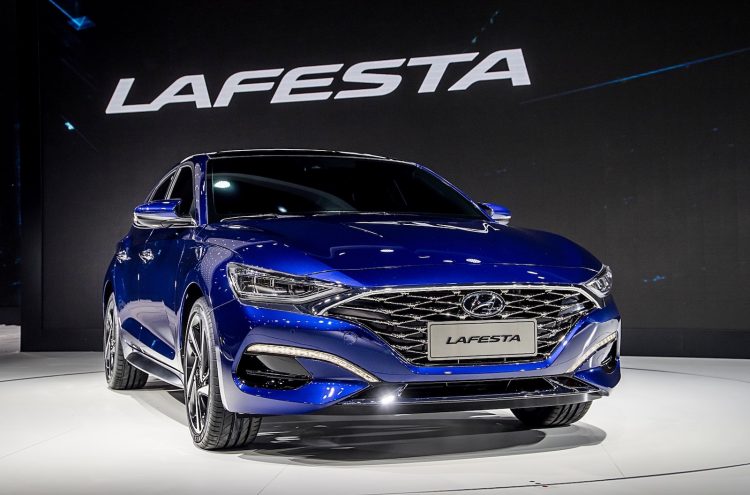 Translating from the Italian word for 'festival', the sedan showcases Hyundai's new 'Sensuous Sportiness' design language. It's described as a high-performance sporty sedan, intending to meet the demands of a new generation of motorists from the 1980s and 1990s.
And on first impressions, it certainly looks to appeal to modern and premium car buyers. It looks like quite a suave and sophisticated design. At the front is a new interpretation of the cascading grille that spreads much wider than usual, supported by elongated headlights, and a sporty lower section with intakes and LED daytime running lights.
We don't get a look at the interior but the new model will compete in the small sedan segment, so it'll likely borrow some inspiration from vehicles such as the latest i30. As you may know, Chinese buyers love small sedans, especially premium ones – BWW even offers a bespoke sedan version of the 1 Series in China, and Mercedes has one coming based on the A-Class (previewed by the L Saloon concept this week).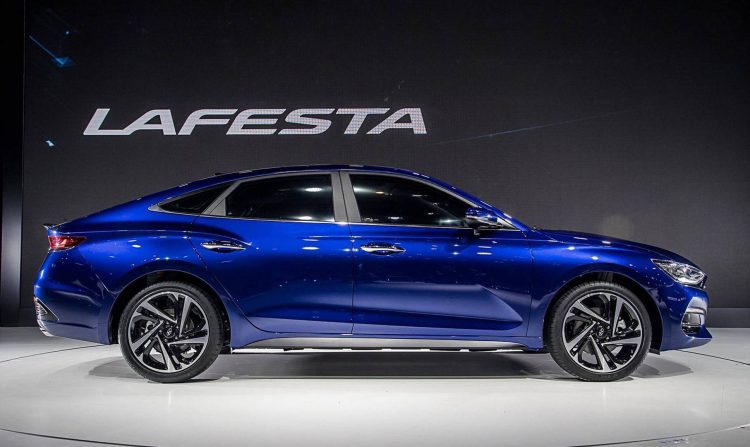 Hyundai says power comes from its 1.6 GDi turbo-petrol four-cylinder engine. Power figures aren't mentioned but this engine does produce 150kW in the i30 SR and Veloster SR, for example. This is matched to a seven-speed dual-clutch auto transmission.
Hyundai is planning to launch the LAFESTA in China under a new brand strategy called "Quality Hyundai, Smart Future". Speaking about the new model, Simon Loasby, director and head of Hyundai China Design, said:
"China is evolving quickly and so are Chinese people's attitudes. They are more self-confident, positive and creative. The LAFESTA will help us reflect this shifting trend. It's a clear demonstration of how our newly announced design vision, 'Sensuous Sportiness' comes to life in Hyundai vehicles."
The LAFESTA is set to go on sale in China during the fourth quarter of this year. At this stage there are no plans for an Australian introduction.