Volvo has reported its annual sales figures for 2016, setting a new record globally in terms of units shifted and profits made.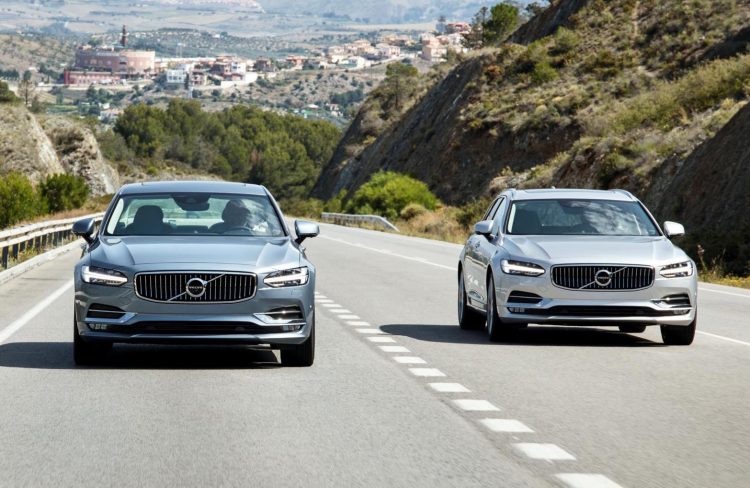 The Chinese-owned Swedish company sold 534,332 vehicles around the world during 2016, up 6.2 per cent compared with the previous year. A large chunk of this was thanks to an impressive 18.1 per cent growth in the US market, and 11.5 per cent growth in China. Western Europe remains the biggest market however, making up 206,144 of the total sales, up 4.1 per cent.
This success translated to a 10 per cent increase in net revenue to SEK180.7 billion, from SEK164 billion during 2015. Operating profits also rose, by 66 per cent in 2016. Speaking about the milestones, Volvo president and CEO Hakan Samuelsson said:
"Volvo is going from strength to strength. The new models are successful, sales are at record levels and profits are up substantially, reflecting the contribution of all our employees. On the back of these achievements, I foresee that 2017 will also be a record year in terms of sales."
A lot of the success is being attributed to the introduction of the new 90 series models, including the suave XC90 large SUV and the advanced S90 and V90 large luxury cars. Although, its best-selling model was the XC60 SUV, reporting 161,092 sales around the world, followed by the V40 with 101,380 sales.
In Australia, Volvo sold 5878 vehicles, up an impressive 18.9 per cent on 2015. Its most successful model locally was the XC60 as well, contributing 2134 sales. The XC90 just surpassed the V40 though, with 1486 sales against the V40's 1129 sales.