Volvo has revealed the second of its three new concept cars, the Volvo Concept XC Coupe. Aimed at people with an active lifestyle, the concept integrates modern sports equipment with Volvo's new Scalable Product Architecture (SPA).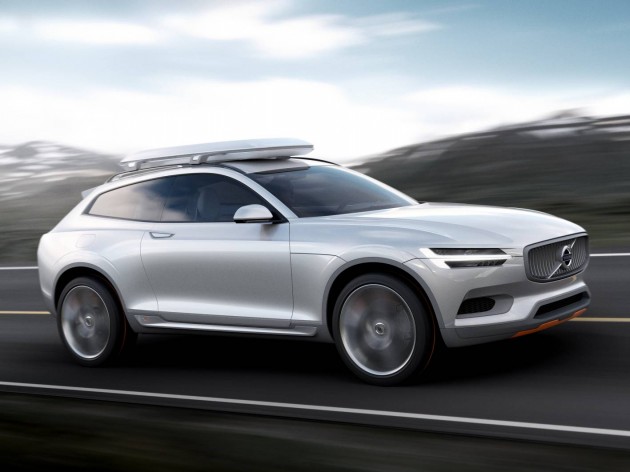 After the concept was previewed in December, Volvo has released full shots of the car showing off its sleek and sporty design. Based on Volvo's current range of XC model SUVs, the two-door, four-seater coupe concept demonstrates vital elements of the company's SPA, and is set to preview a design direction for the next-gen XC90.
Features include 21-inch wheels, accentuated wheel arches, a taller roofline, a fresh bonnet and beltline, a floating grille and T-shaped DRLs.
The concept also features a host of high-tech sports gear which have been cleverly integrated into the SUV's lavish looks, as well as traditional off-road gear like side mouldings and skid plates.
Volvo Car Group's senior vice president of design, Thomas Ingenlath, said the XC Coupe concept was "perfectly in tune with an active lifestyle.
"Concept XC Coupé shows how clever engineering makes it possible for us to reinforce our world-leading safety without compromising design, size or weight. With the Volvo Concept XC Coupé, we take this unique blend of capable ruggedness and expressive elegance up to a new, sportier attitude."
There are still no details on what will power this cool concept, but we'll keep you posted as that information comes to light. Volvo's attitude shift from being a boring carmaker to these amazing concepts is exciting and we're looking forward to what the company has in store for the future.