Ferrari has revealed a stunning new coupe, featuring a front-mounted V8 engine and "2+" cabin layout. It's called the Ferrari Roma, and it has just been showcased to a select group of Ferrari clients for the first time in Rome.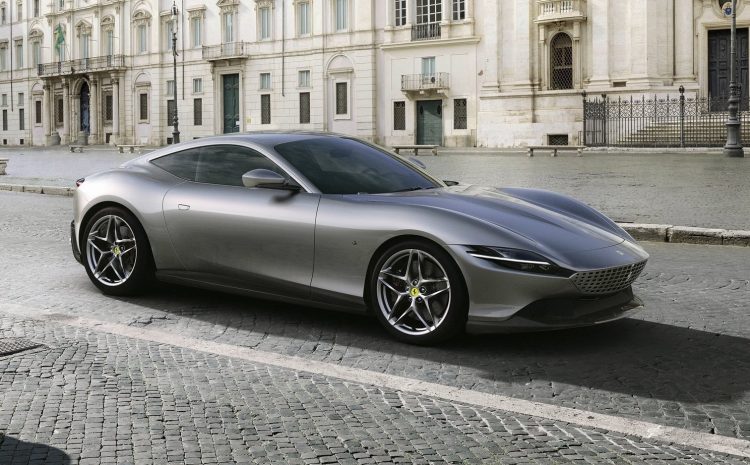 The Ferrari Roma comes in as Ferrari's first-ever (we think?) front-engined V8 road-going coupe – although, Ferrari calls it "mid-front-engined" as the engine is set back as far as possible in the engine bay. Under that long elegant bonnet is a 3.9-litre twin-turbo V8 that produces a lovely 456kW of power and 760Nm of torque. This is directed to the rear wheels via the company's latest eight-speed dual-clutch automatic transmission.
Across the 0-100km/h sprint Ferrari claims the Roma takes just 3.4 seconds, while 0-200km/h takes 9.3 seconds. We're not sure why it takes so long, as 456kW is a huge amount of power. It is two-wheel drive, however. It also weighs 1472kg, which is quite light for a coupe.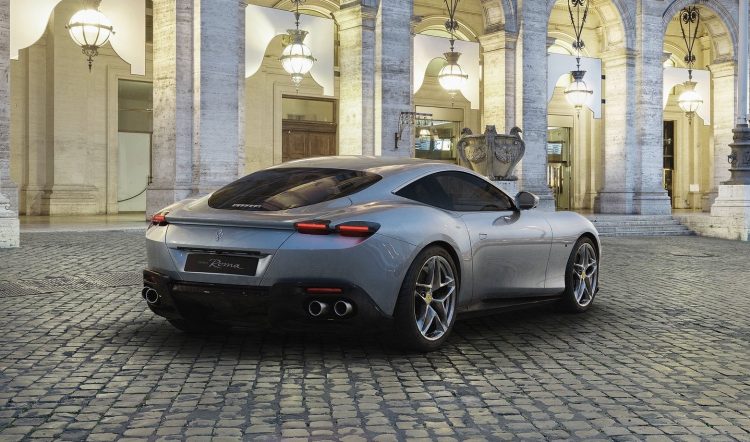 The engine produces its peak power between a wide 5750rpm and 7500rpm, and the peak torque is available between 3000rpm and 5750rpm. This means at anything above 3000rpm, you are getting the absolute full potential from the engine, which should translate to outstanding cross country performance.
Inside, passengers are treated to a portrait-style touch-screen interface on the dash, with everything from audio and media to climate controls all embedded in. There's also a futuristic gear selector system on the console for the driver, and a full digital instrument cluster with configurable displays. Speaking about the new model in a statement, Ferrari said:
"With its distinctive flair and style, the car is a contemporary representation of the carefree, pleasurable way of life that characterised Rome in the 1950s and '60s. The Ferrari Roma offers discerning clients the finesse and refinement that brings the concept of 'la Dolce Vita' right up to date."
The Roma is set to go on sale later this year. Australian pricing and expected deliveries times are yet to be confirmed.