Volkswagen has released a short teaser clip confirming some details of its upcoming Teramont SUV, set to debut in the US 2017.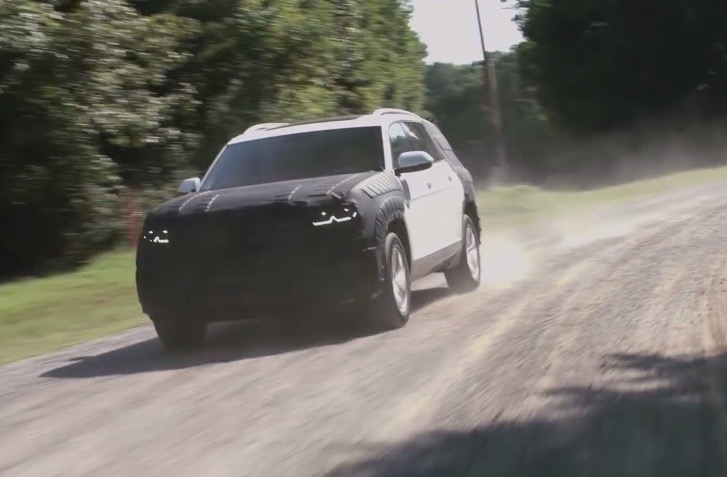 Most importantly, VW has confirmed engine options for the "mid-size" SUV – known as a large SUV in Australia – with the option of a 2.0-litre TSI four-cylinder engine producing 177kW, and a 3.6-litre V6 unit producing 208kW.
The video also confirms the SUV is large, over five meters in fact (Toyota LandCruiser is 4.99m), with styling said to be largely inspired by the CrossBlue concept unveiled in 2013. It's an important car for Volkswagen as the German manufacturer attempts to capture the hearts and minds of the large SUV-buying American public.
To quote, it will be "an SUV Americans can look forward to". It may be a direct reference to VW's move away from the Toureg's off-road nature, in favour of transporting families comfortably. The features three rows of seats, accommodating seven passengers.
Power is expected to be transferred to the front wheels with Volkswagen's 4MOTION all-wheel drive system available as an optional extra, or fitted as standard on pricier variants.
The highly-secretive model is set to be unveiled in around two months at the Los Angeles Auto Show. Volkswagen has confirmed the SUV will begin manufacturing at VW's plant in Chattanooga, Tennessee. See the video below for more.