LEGO has released an 1158-piece set Ferrari F40, giving fans a chance to assemble one of the all-time greats for the first time.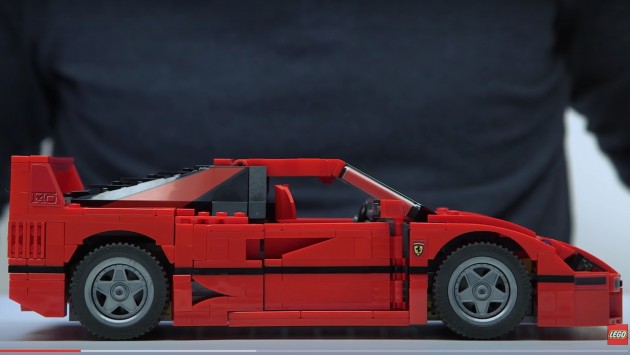 Ferrari's heroic F40 is still to this day one of its most iconic models to date. To many, it is the car that pops into their head when they hear the word 'Ferrari'.
The reasons for its iconic status are many. From being the world's fastest car at the time, to being the last Ferrari created with Enzo at the helm, to its 1100kg kerb weight thanks to a carbon fibre body, and being one of the first turbocharged supercars. All of these gave it instant bedroom poster cred, matched only by its arch-rival Porsche 959. With only 1311 produced, a poster was about as much as many could hope for.
Until now, that is. The exquisite model F40 was the result of a close collaboration with the Prancing Horse to ensure accuracy, and resulted in custom pieces being made, such as the windshield and wheel rim inserts. The 2.9L twin-turbo V8 engine of the model can also be removed so that it can be displayed on its own next to the car.
Priced from $89.99 in the US and £69.99 (about AU$142) in the UK, the LEGO F40 has many of us at PerformanceDrive salivating, particularly yours truly who will be dropping none-too-subtle hints at Christmas time. Take a look at the video below for more detail.