You may not have heard of the Quimera AEGT supercar, and neither had we, but it is claiming to be the 'most powerful electric car on Earth' so we thought it deserved a bit of a look.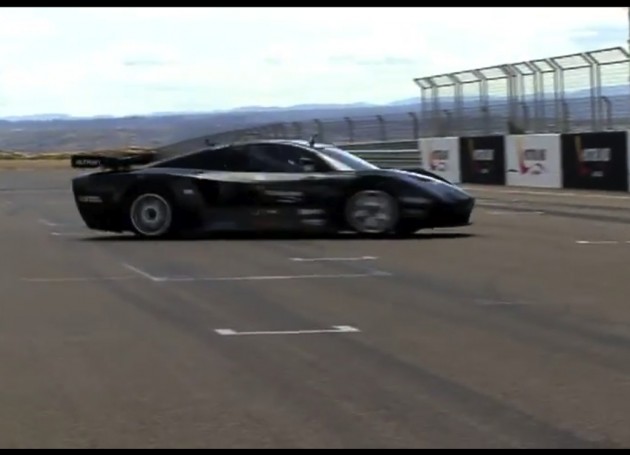 The Quimera AEGT supercar is in prototype stages at the moment but the company is hoping to put the AEGT – the company's first ever car – into small production soon. It's an all-electric supercar featuring textbook supercar styling, with an extremely low profile, a long pointed nose and a large tail and rear spoiler.
Beneath the body, nestled in a carbon fibre monocoque chassis, are three UQM electric motors that receive current from a lithium polymer battery pack. Combined output of these motors is said to be in the vicinity of 517kW (693hp), with a peak torque of 1000Nm; enough to be the most powerful electric production car as far as Quimera is concerned. We agree.
Quimera says the AEGT is able to rocket from 0-100km/h in just 3.0 seconds, top speed is then maxed out at around 300km/h. Interestingly, for an electric vehicle (EV), it features a transmission. The inclusion of a gearbox should help out with range and acceleration compared with other EVs. Quimera is yet to mention a possible range of the AEGT's electric motors though.
It's no pipe dream either. Quimera has built a prototype that is certainly up and running, even capable of churning out a few donuts. Click play on the video below to watch the silent but deadly fast AEGT in action. Must be a very strange sensation to drive. Sounds like a giant remote control car, wouldn't you agree?