Volkswagen has pulled the wraps off the new Volkswagen Polo BlueGT at the 2012 Geneva Motor Show in Switzerland. The BlueGT offers all the sportiness of the Polo GTI, matched with excellent economy.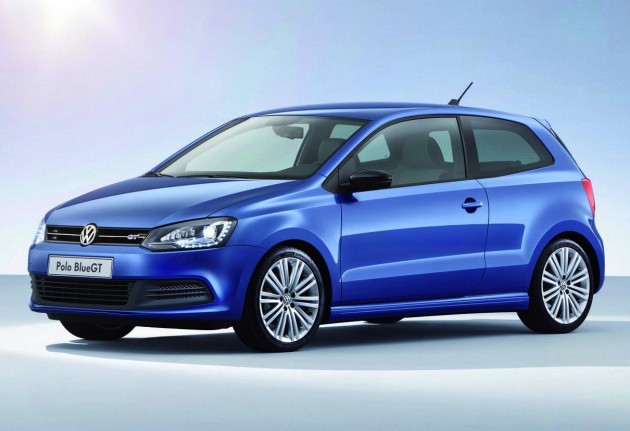 The BlueGT is powered by a 1.4-litre TFSI turbocharged four-cylinder engine, producing 103kW of power, matched up to a six-speed manual or DSG seven-speed dual clutch auto. It's able to sprint from 0-100km/h in 7.9 seconds, and go on to a top speed of 210km/h.
Thanks to a range of fuel-saving measures, such as cylinder-deactivation technology, the Volkswagen Polo BlueGT offers an average fuel consumption rating of just 4.5L/100km in manual guise, or 4.7L/100km in DSG form.
Like the Polo GTI, the BlueGT comes with a smattering of sporty highlights and options. These include 17-inch alloy wheels, twin exhaust outlets, front fog lights, a black R-style grille, and a subtle R-line bodykit. The interior is also trimmed in a sporty theme.
The new model will join the company's international lineup in July, slotting in between the Polo 1.2 TSI and the flagship Polo GTI. It's unknown at this stage if the new variant will join the Australian fleet.