To appreciate the sheer sorcery of Photoshop you must spend time watching an expert weave his magic and bring to life the impossible. As is the case with this Tesla Model Y rendering based on the official teaser.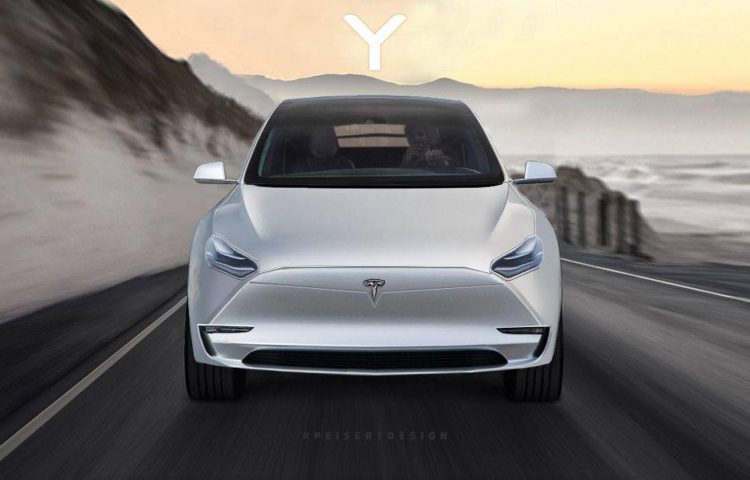 Jan Piesert is one of those experts and you might recall we've featured other works of his on PD, including, most recently, a Smart/Maybach mashup of Mercedes's most accessible and exclusive brands.
This time Piesert has started with the shadowy teaser that Elon Musk dropped of the upcoming Tesla Model Y on Twitter, with its muscular and round silhouette.
Although the Model Y is tipped to be debut an all-new platform for Tesla, rather than a jacked-up Model 3 platform, some family commonality is a reasonable presumption. To that end, Piesert has shone a light into the image while adding Model 3-inspired lights and front-end styling cues. The addition of mirrors is a dubious inclusion, considering the Chopper Read style of the teaser, but you never know.
The Tesla Model Y will be the tech company's new crossover, to sit beneath the Model X. It might come in at a reasonable price, like the Model 3, and is expected to become one of the most popular models in the showroom.
To see the master in action, Piesert has thrown together a video of how he managed to create the rendering. Check it out below.