Volkswagen has announced wide scale redundancies across its workforce, with up to 30,000 jobs set to be cut in the aftermath of the dieselgate scandal.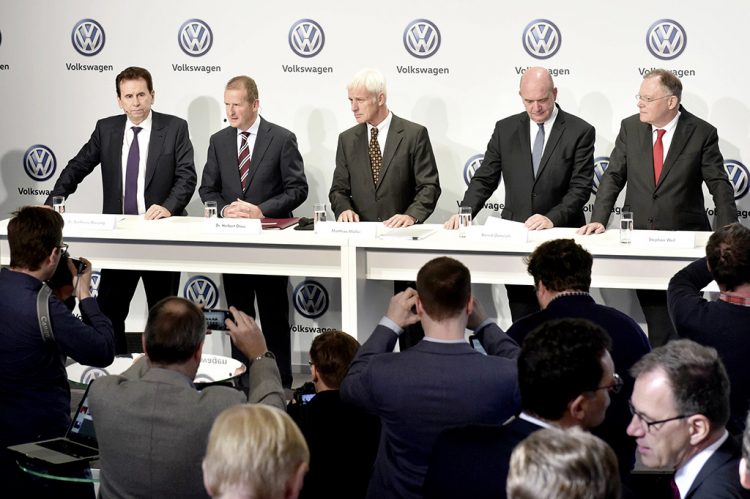 The announcement was made by VW CEO Matthias Mueller at a news conference at Volkswagen HQ in Wolfsburg, saying the job cuts represent "the biggest reform package" in the history of the core brand.
"The VW brand needs a real shake-up and that is exactly what the future pact has turned out to be," he said.
The brunt of the job losses will be felt on Volkswagen's home turf, with 23,000 of the 30,000 job losses set for its German workforce, with the remainder of expected job losses to be accounted by workers in Brazil and Argentina. Volkswagen currently employs 120,000 workers in Germany; essentially cutting a fifth of its domestic employees. The cost-cutting measure is set to save around 3.7 billion euros.
Volkswagen Group employs 610,000 people scattered across 31 countries who work under the core brand, as well as subsidiaries like Porsche, Audi, SEAT, Lamborghini and Skoda. To put this in context, Toyota and General Motors, both with a vehicle output over 10 million units, have 333,500 and 202,000 workers, respectively.
Executives say the company's mandate is to increase the brand's profit margin from 2 per cent to 4 per cent, and raise the productivity at its German production facilities by a massive 25 per cent.
Top staff representative Bernd Osterloh has said that there will be no compulsory redundancies under the plan, and dismissed rumours of outsourcing the production of its upcoming range of electric vehicles:
"The next generation of electric vehicles will be made here in Germany, not abroad," Osterloh said.
Volkswagen recently settled costly court cases across the Atlantic in the United States, where it agreed to a $15 billion settlement in the aftermath of an emissions-cheating scandal.