Aston Martin has announced plans to reintroduce the Lagonda nameplate in the form of a bespoke large luxury sedan. The only problem is, it will be available via invitation only to buyers in the Middle East.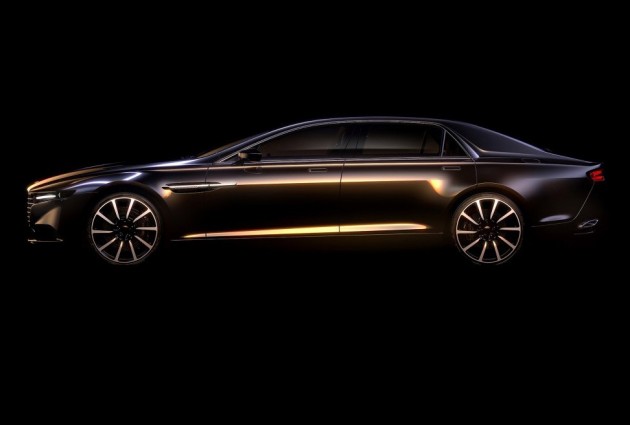 Aston Martin says it is catering for a specific market demand. As you may already know, the Middle East is a mecca for supercar enthusiasts, with loads of custom-order vehicles made by all of the high-end companies for consumers in this region.
The new Lagonda will be a strict limited edition model based on the current VH platform. Vehicles such as the Vantage all the way up to the Vanquish and four-door Rapide are underpinned by the VH architecture.
Just two images of the car have been released so far, showing a long and dramatic body made entirely of carbon fibre. It's being developed by the same team that created the epic One-77 grand coupe supercar.
It appears to be inspired by the original Aston Martin Lagonda of 1976, with a strong front end, wide and thin headlights that point to a sophisticated grille, and swooping roofline leading to a set of bold rear haunches. Marek Reichman, Aston Martin's design director, spoke about the creation in a statement, saying,
"The new model, like its exclusive siblings the One-77 and V12 Zagato, has been created as a piece of exceptional automotive art. It has been designed and developed entirely in keeping with the spirit and ethos of previous Lagonda super saloons – notably the William Towns Lagonda – and as a tribute to this car it proudly bears the Lagonda nameplate."
Power will likely come from the company's 6.0-litre V12, producing upwards of 380kW. Production will commence early next year.
So, the price? Well, let's not bother talking about that. It will be beyond one million dollars.