Volvo is introducing a range of new T5 and D4 Drive-E four-cylinder engines for the S60 sedan, V60 wagon, and XC60 SUV. They replace the existing T5 and D4 units, and come with a new eight-speed auto transmission.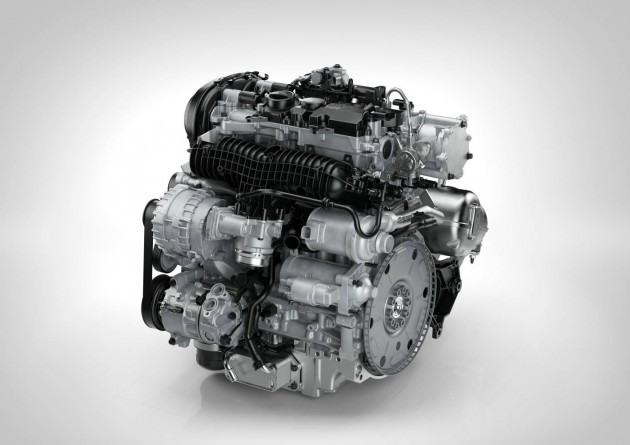 For many years Volvo cars have been using Ford-based engines. The Drive-E engine family is all-new from Volvo. The Swedish company enlisted the help of its motorsport partner Polestar to engineer and test the engines to ensure optimum power and torque, and outright efficiency.
Two versions are being introduced in Australia, including the T5 2.0-litre turbo-petrol and the D4 turbo-diesel.
The T5 petrol produces a healthy 180kW at 5500rpm, and 350Nm available from 1500rpm to 4800rpm.
In the S60 sedan, the T5 engine provides 0-100km/h acceleration in a brisk 6.3 seconds, while in the V60 the sprint comes up in 6.4 seconds, and 7.2 in the XC60 with the same engine. Despite the more-than-respectable performance, in the S60, the engine consumes an average of just 6.4L/100km (6.8 in the V60, 7.0 in the XC60).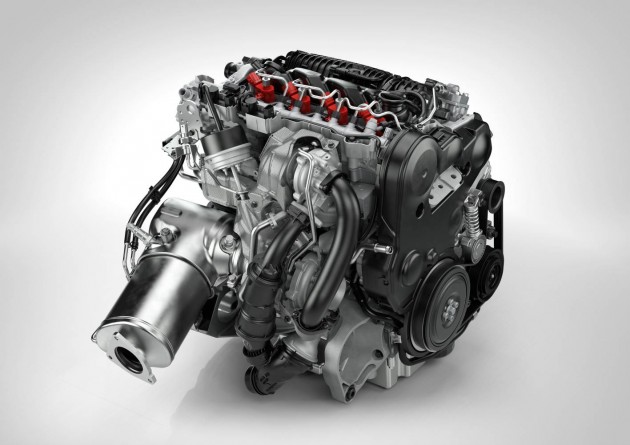 If you're after even better economy, the D4 consumes as little as 4.2L/100km in the S60 on the combined cycle. It produces 133kW at 4250rpm, and 400Nm available from 1750rpm to 2500rpm. Acceleration from 0-100km/h comes up in 7.4 seconds in the S60 (7.6 in the V60, 8.5 in the XC60).
These are some very impressive numbers for their respective segments. In most cases, the engines are more efficient than the popular and more expensive German rivals. Matt Braid, Volvo Car Australia managing director, spoke about the technology in a statement, saying,
"Our new Drive-E engines have been fine-tuned by the same engineers responsible for the Volvo engine currently powering the Volvo Polestar Racing S60 in the V8 Supercars Championship, so performance and drivability, as well as fuel efficiency, was always going to a point of focus."
The Drive-E units are available now through your local Volvo dealer. See below for the full price list for the 2014 range:
2014 Volvo S60 T4 Kinetic – $49,990
2014 Volvo S60 T4 Luxury – $54,990
2014 Volvo S60 D4 Kinetic Drive-E – $56,890 ($900 increase)
2014 Volvo S60 D4 Luxury Drive-E – $61,890 ($900 increase)
2014 Volvo S60 T5 Luxury Drive-E – $59,890 ($900 increase)
2014 Volvo S60 T5 R-Design Drive-E – $63,890 ($900 increase)
2014 Volvo S60 T6 R-Design – $71,990
2014 Volvo S60 Polestar – $109,950
2014 Volvo V60 D4 Kinetic Drive-E – $57,890 ($900 increase)
2014 Volvo V60 D4 Luxury Drive-E – $62,890 ($900 increase)
2014 Volvo V60 T5 Kinetic Drive-E – $55,890 ($900 increase)
2014 Volvo V60 T5 Luxury Drive-E – $60,890 ($900 increase)
2014 Volvo V60 T5 R-Design Drive-E – $64,890 ($900 increase)
2014 Volvo V60 T6 R-Design – $72,990
2014 Volvo XC60 D4 Kinetic Drive-E – $59,890 ($900 increase)
2014 Volvo XC60 D4 Luxury Drive-E – $64,890 ($900 increase)
2014 Volvo XC60 T5 Kinetic Drive-E – $57,890 ($900 increase)
2014 Volvo XC60 T5 Luxury Drive-E – $62,890 ($900 increase)
2014 Volvo XC60 D5 Luxury – $69,990
2014 Volvo XC60 D5 R-Design – $73,990
2014 Volvo XC60 T6 Luxury – $74,990
2014 Volvo XC60 T6 R-Design – $78,990