The world is full of obscure hand-me-down cars that continue production in developing countries long after they've reached obsolescence in the western world.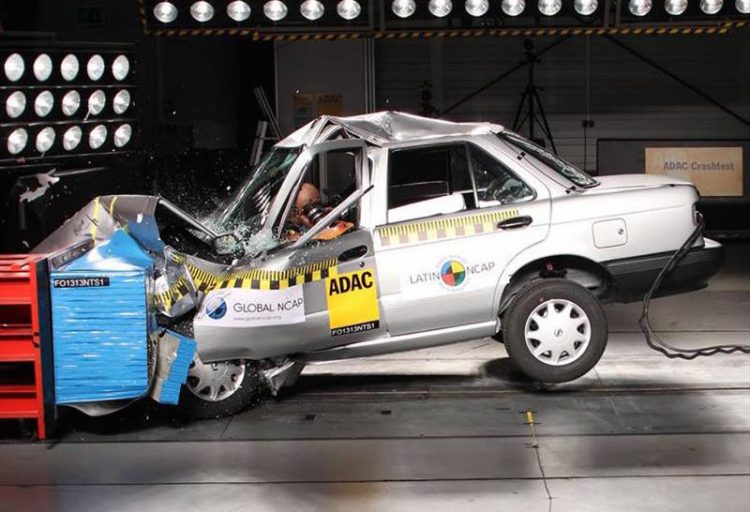 The Type 2 Volkswagen Kombi only ended Brazillian production in 2013. The original VW Beetle was produced in Mexico until 2003, and the 1993 SB Holden Barina still continues in many parts of the world.
With increasing scrutiny on developing nations by independent safety organisations, the Mexican Nissan Tsuru – which can be traced back to the 1992 Nissan Sentra – will face the axe next year after 25 years of continuous production and 1,849,289 units sold.
Being an older design with no ABS or new safety features, new safety regulations consign the Tsuru to the scrapheap. A best seller until 2011 and a factory among taxi fleets, the Tsuru received zero stars in a Global NCAP test and is one of many third world cars under the spotlight by Global NCAP. Spokesperson David Ward said:
"Between 2007 and 2012, there were 2,011 crashes involving fatalities with this model resulting in 4,102 deaths. This represents an annual average of 335 crashes and 684 deaths.
"By continuing to sell the Tsuru in Mexico, Nissan are exploiting the lack of crash test standards and exposing their customers to an entirely avoidable risk of death and serious injury. Ahead of the application of UN Safety Standards, Nissan should do the right thing and withdraw from sale this sub-standard and unsafe model."
The Tsuru bows out next March with 1000 commemorative editions to sign it off. Watch the NCAP video below and decide for yourself if we missed out on a good thing.