If, like many others, you find the current MINI has bloated out to a caricature of its former self and lacks authenticity, but still want a modern car, David Brown Automotive may have the solution for you.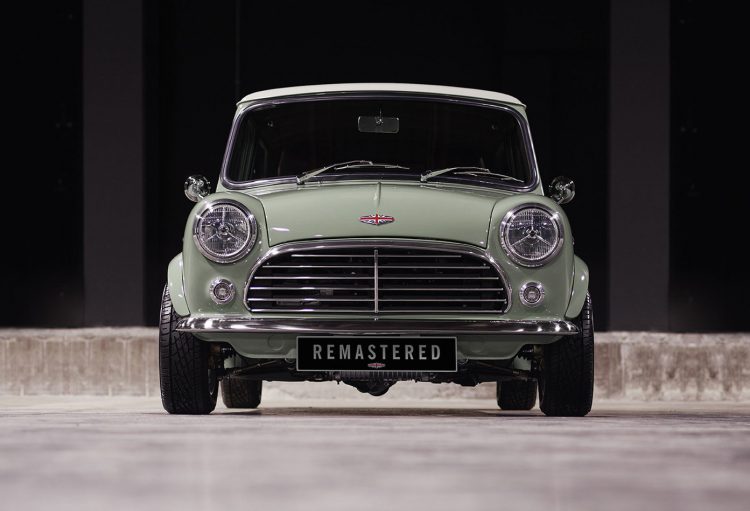 The company who turned a Jaguar XK8 into an Aston Martin DB5 – tribute in the Speedback GT – has developed the Mini Remastered. Using the original bodyshell, the Mini Remastered is lovingly crafted over 1400 hours, with 400 spent on paint alone.
Powertrain-wise, a reconditioned and enhanced version of the 1275cc original engine in the region of 75kW mates to a re-crafted four-speed synchronised manual gearbox. Suspension and braking have also come in for a modern redo.
Inside is where the real attention has been paid, with hand-stitched leather, and an integrated Apple CarPlay and Android Auto enabled interface. The company says the driving position has been improved from the original, too, and issues this statement:
"This is the ultimate in modern and classic town and city driving, built by hand with unique coachbuilding construction and incorporating modern technology."
50-100 will be built per year, at an eye-watering price of AU$115,600, making it more exclusive even than the MINI Inspired by Goodwood that was built by Rolls-Royce. We hope BMW one day gets a similar idea and toys with the idea of a smaller MINI that mirrors the dimensions and philosophy of the original.