Some more early details of the highly anticipated new Toyota Supra are starting to come through. This time there's speak of a 2.5-litre turbo hybrid powertrain, possibly based on a BMW unit.
(Image: Toyota FT-HS Concept)
Even though the new Supra isn't expected for quite a few years yet, Toyota sources are leaking more and more details. The latest to come through, courtesy of a Motor Trend report in the US, outlines a new 2.5-litre turbo four-cylinder engine being under considering.
It's understood the powerplant would be paired with an electric motor hybrid system, with an overall output of around 298kW (400hp). The hybrid element of the unit could help to provide lots of low-end torque and pick up before the turbo takes over higher in the range.
It was previously speculated that the new Supra would use a 3.5-litre V6 paired with a hybrid system, however, with the new deal between Toyota and BMW, a turbo unit is said to be more likely as it would provide better economy.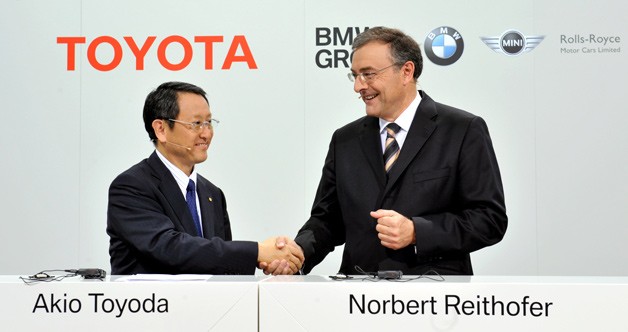 Like the legendary predecessor, the new Supra is set to be more of a grand touring machine rather than a nimble sports car. For Toyota, the 86 already fills that nimble segment. This doesn't mean the Supra will be poor in the corners.
It's believed the car will see some partnership work between Toyota and BMW as well, after the two signed a deal in July last year. Toyota president Akio Toyoda previously said,
"Toyota is strong in environment-friendly hybrids and fuel cells … I believe BMW's strength is developing sports cars. I get so excited thinking about the cars that will result from this relationship."
As a result, there is potential BMW may not only provide the turbocharged engine power but also technology and knowledge in the area of chassis dynamics and suspension.
It's believed the Supra will be based on a revised version of the Toyota 86 platform, which is already a highly regarded piece of work. With additional tuning by BMW, the Supra could become a very quick, driver-focused machine.
Toyota has openly expressed its aim to offer more for the enthusiasts and sports car segments. The new Supra is certainly teeing up to fall within that goal.
A concept version of the car may appear within the next 12 months, however, production isn't set to take place until around 2017.