The Japanese-spec 2015 Subaru WRX has been revealed, called the WRX S4 as previewed earlier this year. It comes with a more potent version of the latest 2.0-litre turbo engine.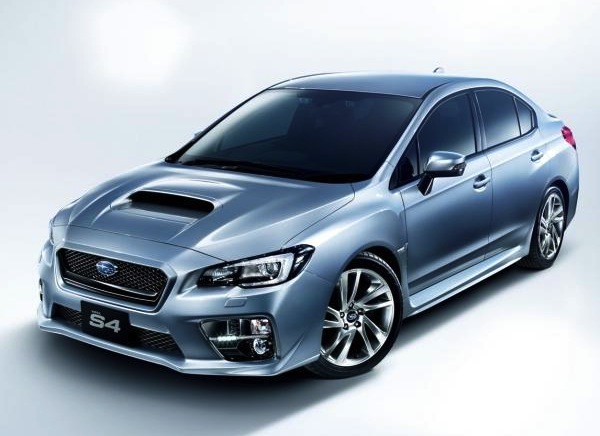 While most of the world enjoys the new Subaru WRX STI and its older 2.5-litre turbo four-cylinder, the Japanese Domestic Market WRX S4 gets an uprated tune of the new 2.0-litre turbo, currently producing 197kW in Australia.
The WRX S4 produces an STI-like 221kW at 5600rpm, and up to 400Nm from as low as 2000rpm up to 4800rpm. This means it's just as powerful as our rather thirsty STI, and only down by 7Nm.
Power sent through an advanced Symmetrical all-wheel drive system which uses Variable Torque Distribution Technology, after going through a continuously variable automatic transmission.
The S4 adopts a sports premium specification, including a unique front spoiler, carbon-like trimmings inside, sports seats with red stitching, and Subaru's latest EyeSight technology – it's the first WRX to be fitted with the safety system.
There's also daytime running LEDs, special lightweight and rigid 18-inch alloy wheels, and various piano black trimmings inside to separate it from the regular international models.
Although this is only for the Japanese market, it could provide us with some insight as to what might power the next WRX STI.
In Australia the current STI uses the old 221kW/407Nm 2.5-litre, offering a fuel consumption average of 10.4L/100km. Compared with the regular WRX and its newer 2.0-litre turbo (9.2L/100km), the difference in economy is quite a big one.