The exterior design of the 2019 Lexus ES has been revealed, showing the sharp new look for the luxury sedan ahead of its Beijing motor show debut next week.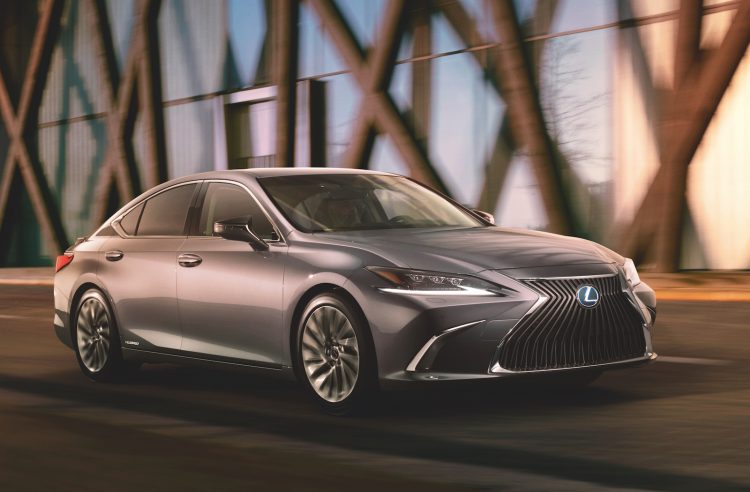 This is now the seventh generation for the ES model line, and now it looks more modern and crisp than ever before. At the front is the unmissable 'spindle grille' design, made up of complex vertical slits, with angular headlights packed with LED technology, and striking daytime running lights.
Towards the rear you can see some of the latest Toyota Camry roots coming through, with a stepped boot lid and wrap-around taillights. This show car also exhibits lots of chrome for that classy theme, including around the windows, grille, side clusters at the front, and for the badges.
Set to be based on the Camry, switching from the Avalon in the outgoing model (although they both share a similar platform anyway), the new ES will adopt Toyota's advanced new TNGA platform. This, like in the Camry, should help to boost driving dynamics and handling, lightness, and overall packaging. Interior space is set to grow from the current model too, and there's likely going to be lots of advanced tech inside.
Lexus hasn't revealed much at this stage, aside from this single image. However, the company says the new model promises "re-imagined luxury", with athletic performance and renowned Lexus refinement. Both a V6 and hybrid option are expected to be offered.
All of the details will be revealed at the Auto China motor show in Beijing, starting April 25. No Australian details have been confirmed at this stage.