Mobile juggernaut Vodafone has announced it will end its title sponsorship of champion V8 Supercars team Triple Eight at the end of the 2012 season. Vodafone have made major cutbacks in their sponsorship budget, with Cricket Australia also getting the chop.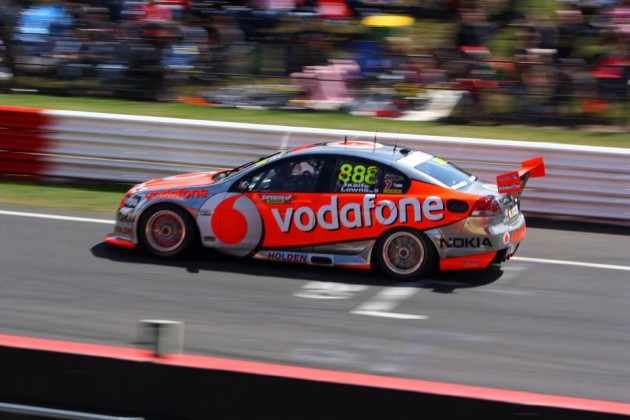 Vodafone took over from Betta Electrical as the major sponsor of the team at the end of the 2006 season and since then they've won the Bathurst 1000 and V8 Supercars drivers' championship three times, with drivers Jamie Whincup and Craig Lowndes.
"TeamVodafone has been an incredible, high-octane, excitement machine that has thrilled and inspired motorsport fans and our own employees around Australia," said Vodafone's Consumer Business Unit director Noel Hamill in an official statement.

"Thank you Roland (Dane), Craig (Lowndes) and Jamie (Whincup) and the entire Triple Eight Race Engineering Team for a wild ride and for making TeamVodafone such a high profile success."
Team principal Roland Dane thanked Vodafone for their sponsorship for six years.
"Vodafone has always been an integral part of our team," Dane said. "By working together as TeamVodafone, we feel as though we have set a new benchmark in Australia for how a brand lives and breathes its sponsorship and how it brings that sponsorship to life."