Peugeot has unveiled the car it hopes will lead the team to glory in next year's Dakar Rally event. Meet the 3008 DKR.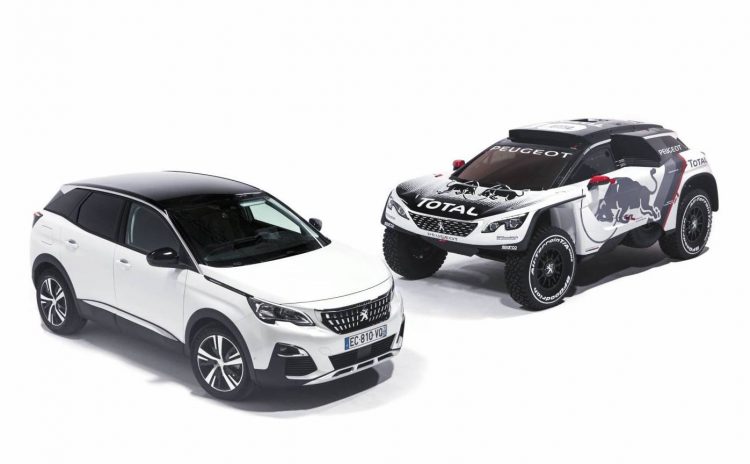 Peugeot has given its 3008 the Dakar treatment ahead of its official launch at the upcoming Paris Motor Show, helping to promote its road-going variant which is due to land in Australia next year.
The 3008 DKR is powered by a 3.0-litre V6 twin-turbocharged diesel powertrain, transferring power to the rear wheels. Due to regulations for the 2017 Dakar event, smaller air restrictors are to be used, which has resulted in a 15kW loss of power. Despite this, the French manufacturer says "power is now accessible from further down the rev range, meaning that the car is easier to drive and potentially even faster." Peugeot also says it has improved on the outgoing 2008 DKR's suspension setup with the 3008.
Peugeot's team director Bruno Famin said: "The 3008 symbolises the next step," said team director Bruno Famin. "Our goal with this car was to take the weaker points of the existing car and make them stronger, while capitalising on all the existing strengths to improve them still further."
Sebastien Criquet, Peugeot's senior exterior designer added: "Our new Dakar car is the most extreme expression of Peugeot's latest SUV,"
"It keeps the distinctive design language of the road car, but transports it into a rally context. And that's the dream job for any designer: when you create a car, you always have a competition version in the back of your mind." He said.
The 3008 replaces the 2008 DKR which French drivers Stéphane Peterhansel and Jean-Paul Cottret piloted to victory earlier this year, winning nine out of a possible 12 stages, with three out of the four 2008 DKR's entered reaching the finishing line. Peugeot has taken out a total of five Dakar victories, winning back-to-back between 1987-1990 in the 205 T16 and 405 T16.
The 2017 Dakar event will take place on an all-new route, linking Argentina, Bolivia and Paraguay, with the first stage set to begin on January 2, 2017. The road-going 3008 is set for its official debut at the Paris Motor Show which commences in just over a week's time.