A small niche vehicle maker called Innotech will debut the new Aspiron track-day racer at the Goodwood Festival of Speed this year. The car features an open front wheel design with a strict two-seater cabin.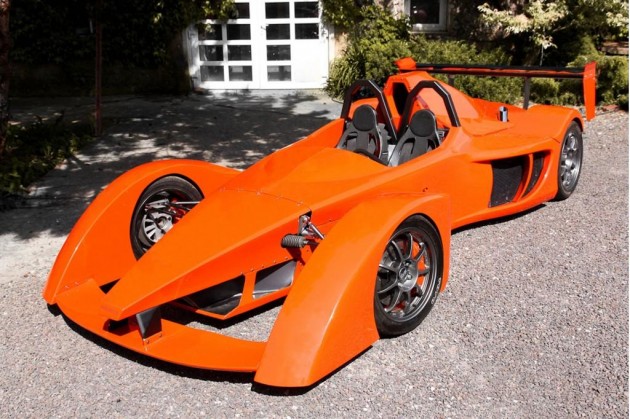 Falling into the market as an Ariel Atom or BAC Mono rival, the Innotech Aspiron is powered by a muscle car V8 engine. Specifically, the GM LS9 6.2-litre V8 series with ballistic power outputs, ranging between 596kW and up to 746kW (1000hp).
Even the entry-level version, with 373kW, would be a seriously quick and potentially terrifying drive. Featuring very little in the way of luxuries and creature comforts, the Aspiron is a featherweight. Official weight figures are yet to be announced, however, kerb weight could be as low as 762kg.
Inside, the two-seat cabin comes with adjustable pedals, bucket seats with full harness seat belts, as well as a digital instrument cluster for speed and lap time logging functionality.
All versions will come with a six-speed manual transmission feeding power to the rear wheels via a limited-slip differential.
Prices are expected to start at around AU$160,000, in markets where they are sold. Judging by the lack of headlights and side mirrors, we're guessing the car is not road legal.
The Goodwood Festival starts on July 11.