The cancelled Jaguar C-X75 hypercar is set to make a comeback in the next chapter in the James Bond franchise, Spectre. The stunning concept will reportedly be driven by the villain in the upcoming movie.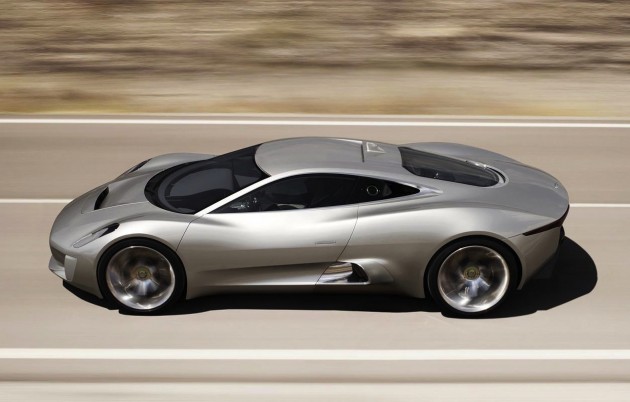 Although at this stage unconfirmed, an Autocar report says people working on the project have begun modifying the special Jaguar to make it suitable for the film. It's understood the concept will be used by the villain and not 007. Bond will use a unique Aston Martin DB10, as previously reported.
All of this seems to blend in conveniently with Jaguar's latest marketing campaign which ushered in the latest F-Type, and put it along side villains in various movies who are inevitably played by British men.
The original C-X75 concept featured four 145kW electric motors on each of the wheels, with micro gas turbines used to charge each of the electric modules. The end result was a claimed power output of 582kW. However, it is reported that the C-X75 used in the film will use Jaguar's 5.0-litre supercharged V8.
In December 2012, global brand director Adrian Hallmark announced that Jaguar would not be producing the C-X75, stating that,
"We feel we could make the car work, but looking at the global austerity measures in place now, it seems the wrong time to launch an 800,000-pound to 1 million-pound supercar."
Historically, Jaguars have been used in several Bond films, the most recent of which showcased an XJ8 and XJR in Casino Royale. The XKR also played a large part in Die Another Day, in that infamous battle while drifting on an ice-lake.