Renowned Audi tuner ABT is introducing a new tuning package for the sleek Audi RS 7 four-door coupe. The upgrades enhance performance and visual stance.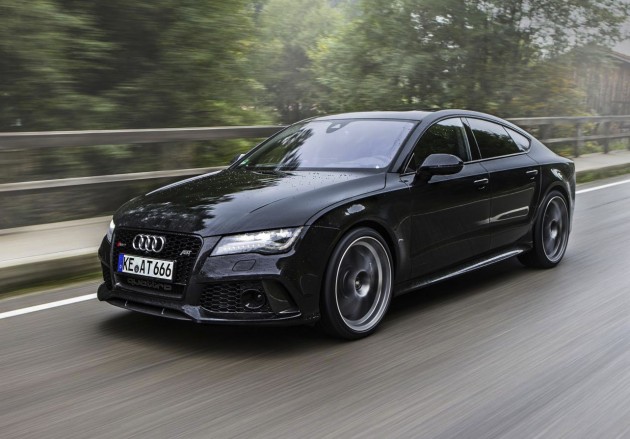 Starting with the engine stuff, the company has developed two different stages of tune. The first, called the New Generation, boosts power from the factory 4.0-litre twin-turbo V8 from 412kW to 490kW. This is done through a stand-alone engine computer control unit. Torque is also increased from 700Nm to 830Nm.
Stepping up a level, the ABT Power S New Generation kit also involves an engine computer module as well as a high-performance exhaust system. Power is pushed out to a hypercar-like 515kW (700hp), with 880Nm of torque.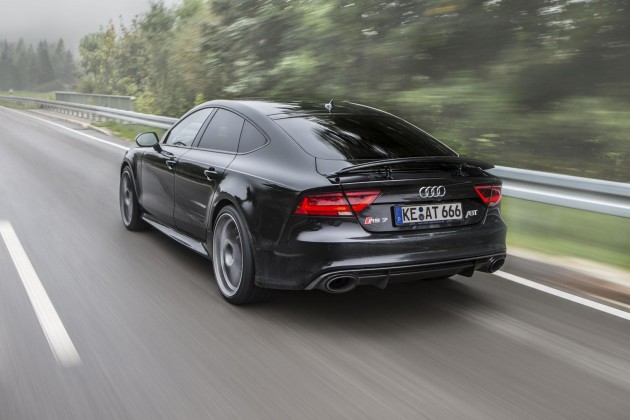 Specific acceleration figures haven't been mentioned, although the top speed is limited to 300km/h for the stage one kit and 320km/h for the more serious setup.
One of the great things about ABT is that it not only specialises in engine tunes but also discreet styling enhancements that build on the subtle character of Audi vehicles.
ABT offers a new carbon fibre rear spoiler which can be lowered and raised, darkened body trimmings, and a range of custom ABT alloy wheels measuring 20 x 9.5 inches or 21 x 9.0 inches.
In black, the complete package looks like an absolute stealth machine. It also comes across as a bit of sleeper, especially with the full 700hp on tap.