Opel has revealed the new 2016 Astra 'K', showcasing a fresh, upmarket look inside and out, more advanced tech, a significant weight loss, and new powertrain options.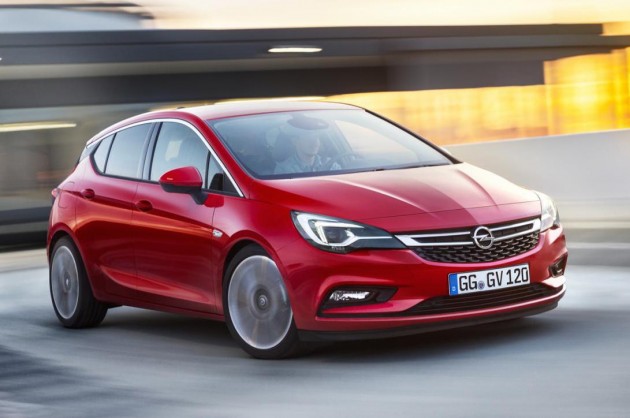 Even thought the Opel Astra has long since departed from the Australian market, we could expect to see this new model become part of the local Holden range after Aussie production closes down in 2017.
First up, the 2016 Astra sports a sophisticated new exterior design with slimmer headlights, a more premium front grille layout, blackened C-pillars at the back, and matching slim taillights. Opel is also proud to announce a segment-first LED matrix headlight option it calls IntelliLux LED.
Underneath it all is an "all-new architecture", Opel says, which helps cut from 120kg up to 200kg from the model's kerb weight (depending on variant). It's smaller overall, dropping 5cm from its length, and it's also 2.6cm shorter, while being more aerodynamic. Despite the shrunken proportions, the German GM brand says there is 35mm of added rear legroom, and an increase in distance between the front and rear seats for a more open space.
Speaking of the interior, the Astra now incorporates full OnStar connectivity. It's the first Opel to come with the technology, allowing users to reach the service 24/7, 365 days a year. It ties in with a new-gen IntelliLink information touch-screen system with Android Auto and Apple CarPlay compatibility.
In the engine compartment there's a wide range of new engine options for (overseas) customers, spanning from a 70kW 1.6 CDTI, a 77kW 1.0 ECOTEC turbo, and a new 1.4 ECOTEC turbo developing 107kW. Topping out the range is a 147kW 1.6 turbo.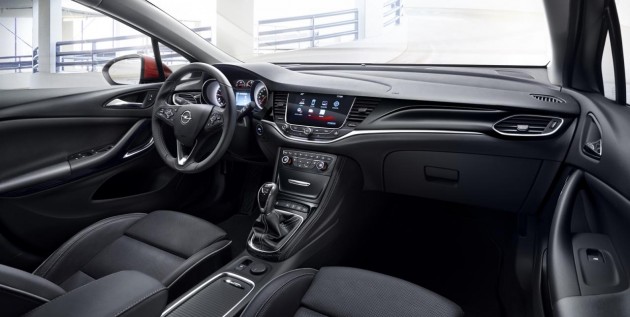 Needless to say, this is the most advanced Astra ever. Australian consumers should probably get used to these new engines as, at least some, are likely to trickle down into future Holden models.
The Astra itself might also be brought back to Australian shores. Holden has previously said that over one-third of its future models would be based on Opel vehicles. We'll be sure to keep you updated when we hear more.