Porsche has revealed a bespoke new model to celebrate 60 years of Porsche Clubs; the 2012 Porsche 911 Club Coupe special edition. Just 13 editions will be made.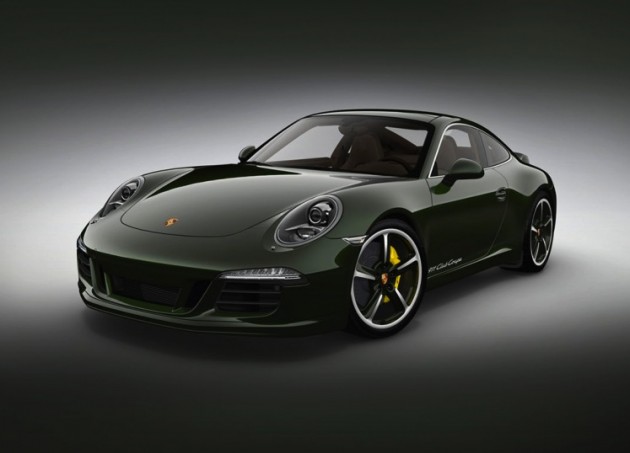 It's certainly not a high volume production car this one. Porsche will be using a lottery system to determine which lucky buyers will be able to purchase one of the 12 special editions, and all entrants must be registered with a Porsche Club. One of the editions will be kept by the Porsche Club World.
The special edition comes with a revised version of the Carrera S 3.8-litre flat-six engine, producing 321kW of power. The exterior also features 20-inch SportTechno alloy wheels, painted to match the Brewster Green bodywork, as well as various SportDesign trimming tweaks.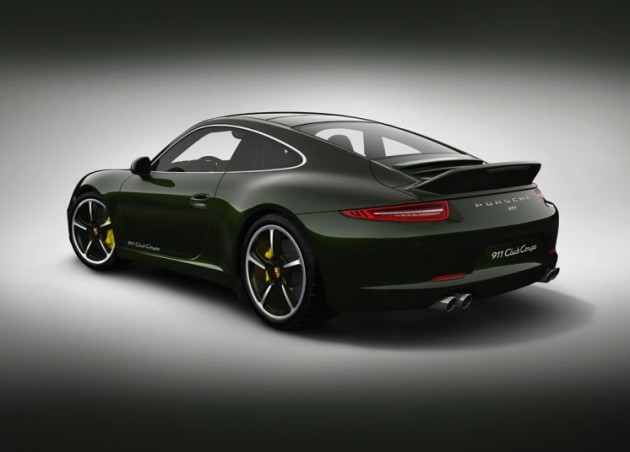 Inside, the 2012 Porsche 911 Club Coupe edition comes with an Espresso leather interior with Luxor Beige stitching. To further heighten the exclusivity of each version, a special plaque and logo sits on the dash fascia, tailored to each customer. Door sills also showcase build numbers and the anniversary logo.
As far as rare collector's items go, this will certainly be one of them in the future. With 640 official Porsche Clubs around the world, in 75 different countries, you'll have to be very lucky to be picked as one of the 12. Even then, the starting price is US$175,580 – which is considerably more than the normal starting price of the Carrera S in the US, which is around US$97,000.
PerformanceDrive contacted Paul Ellis of Porsche Cars Australia to ask if any of the 12 will be heading to our shores. He said it's is too early to know for sure at this stage, and said these will be very exclusive vehicles. Whether they will be produced in left- and right-hand drive is still to be announced.