An immaculate and original 1972 Mazda RX-3 is up for sale in Victoria, featuring a retro Earth Green exterior and an orange interior trim. The two-door coupe even comes with the original 10A rotary engine.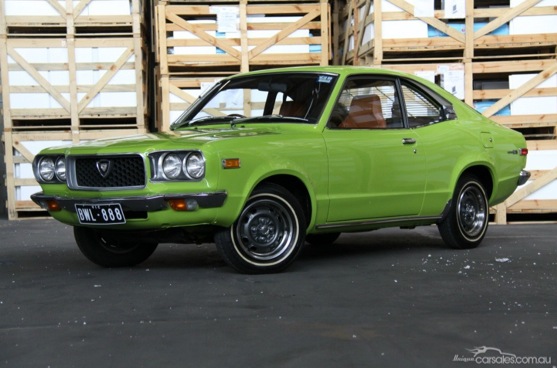 In the Seventies, Mazda introduced a number 'RX' rotary sports cars. They were the company's answer to all of the larger and heavier V8 muscle cars of the day, matching high-revving engine performance with lightweight agility.
This RX-3 example you see here has been kept original since it was purchased over 40 years ago. It's now on its second owner, who says the car drives like it is still brand new.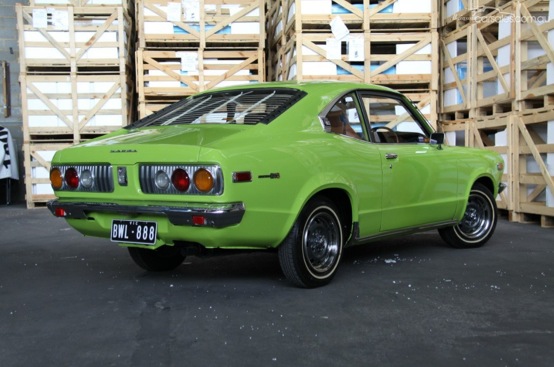 Under the bonnet, the RX-3 comes with the first series of Mazda's rotary engines. It's a 1.0-litre twin-rotor '10A', producing, when it was new, 82kW of power and 134Nm of torque.
It might not sound like much grunt today but when you take into account the entire vehicle weighs just 900kg, you can begin to appreciate the sort of power-to-weight ratio on offer.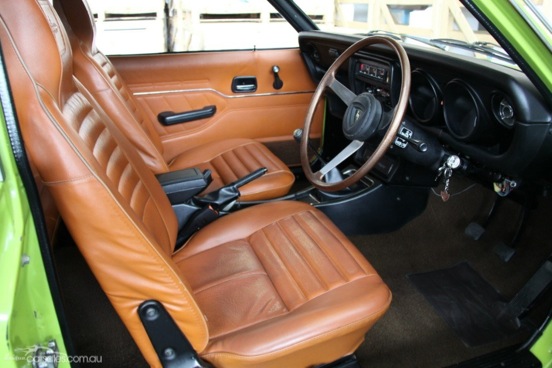 Inside, the car comes with a completely original orange upholstery, with sporty front seats, a traditional thin-rimmed yet large diameter steering wheel, and all original door cards and black carpets.
As you can see by the odometer in the instrument cluster, there's just 45,236km on the clock. This makes it perhaps one of the rarest original RX-3s in Australia at the moment.
Interested? The owner is asking for $55,000 in exchange for the classic Japanese icon, including a road worthy certificate.
For more details and images head over to the UniqueCarSales advertisement.
UPDATE: It's been brought to our attention the car could have 72,830km on clock, despite the advertisement saying otherwise – the odometre appears to be in miles. Thanks Rick.