A stunning 1937 Bugatti 57SC went under the hammer at the second annual Bonhams Amelia Island auction over the week, eventually selling for more than $9 million.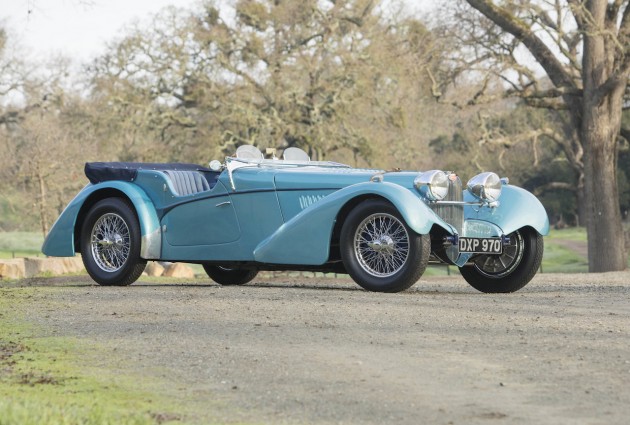 This example is chassis number 57541, and one of only 710 Bugatti Type 57s produced between 1934 and 1940. Adding to its desirability, it is fitted with a custom body courtesy of British coachbuilder Vanden Plas.
While the starting price of $6 million may have sent some running for the hills, the price quickly jumped to $8 million during the auction, with bidding coming to a halt at US$9,735,000 (about AU$13 million).
The 'SC' in 57SC stands for surbaissé chassis, a French term for lowered chassis. In order to accommodate the lowered ride height, the rear axle had to pass through the rear of the chassis, rather than underneath it. It also featured dry-sump lubrication. Despite Ettore Bugatti's dislike, the 57SC was also fitted with near-independent rear suspension. Only 43 surbaissé models were ever produced, and this is one of them.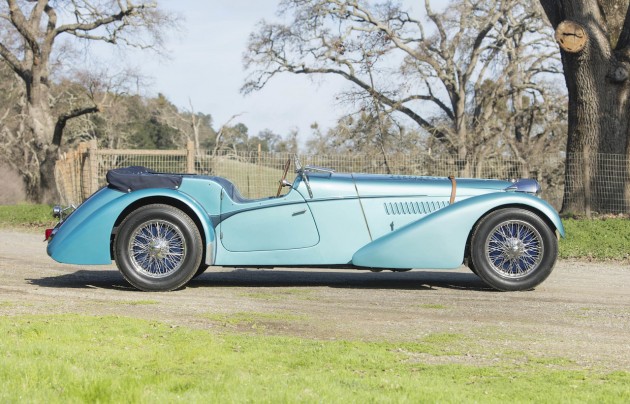 It is powered by an aluminum 3.3-litre DOHC inline eight-cylinder, fitted with a supercharger and Stromberg carburetor. The powertrain is good for 147kW at 4500rpm, and transfers power to the ground via a four-speed manual transmission.
This particular Bug made its way to New York back in 1937, and back to Europe for the London motor show the following year. Bonhams claims the 57SC is "the most valuable Bugatti ever sold at auction and the most valuable car ever sold at Amelia Island".
In 2009, a rediscovered Type 57 sold for 3.4 million euros at a motor show in Paris (about US$3.77 million).