A video has emerged showing what is possibly the first ever Toyota GT 86 crash. It's a very light hit with some barriers in Tokyo. It occurred after a demonstration run with donuts went a bit wrong.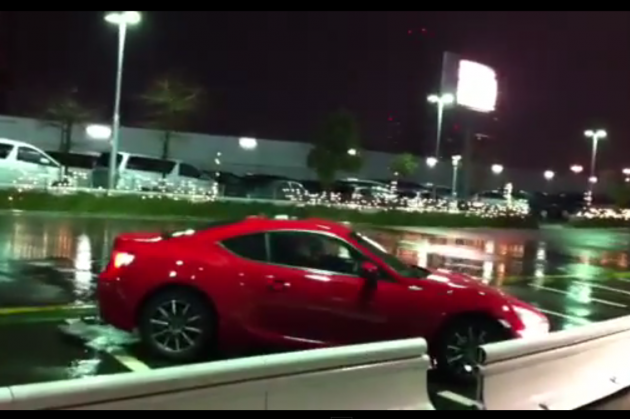 The crash occurred at a Japanese theme park called Mega Web, which allows fans to get up close to their favourite cars. The park carries a theme of 'Look, Ride and Feel, Car Theme Park'.
Toyota has just introduced the '86 TOYOTA' section of the park, which includes passengers rides around a 1.3km street/car park circuit. Obviously the driver in this demonstration wasn't used to the wet weather.
After spinning a few donuts, the Toyota GT 86 crash merely involves bumping into a moveable barrier. We doubt the vehicle would have sustained any serious damage, while it appears no one was injured.
Click play on the video below for a look. The crash happens at around the 1:00 mark.