A new video has surfaced showcasing an R35 that is claiming to be the world's fastest. The Hulk Nissan GT-R features a distinctive green colour scheme, while underneath lies a 1250hp engine.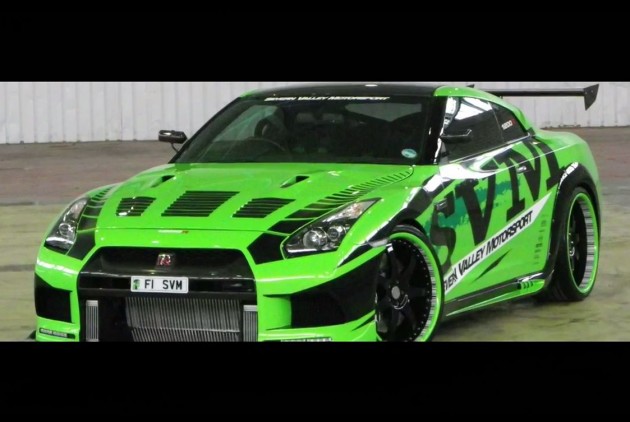 Built by Severn Valley Motorsport in the UK, The Hulk Nissan GT-R R35 recently went for a high speed run at the RAF Marham airfield. As you can see in the video, the road-legal GT-R struggles a bit to find traction in the wet conditions, even in fourth gear.
The car recorded a top speed of 218mph (351km/h) which was achieved in just one mile (1.6km), giving it the world record, according to the video. We've heard of quick GT-Rs, but 351km/h is some serious speed.
Under the bonnet features a 4.2-litre 'Hulk-spec' forged engine using a billet Greddy crankshaft assembly. It also uses Carrillo conrods, Custom CP Comp pistons, Tomie 280 profile cams, and a pair of GTX GT35 Garrett turbochargers with 80mm intercooler and down pipes.
Click play on the video below for the wet run. It's a beast.