BMW's factory 3.0-litre quad-turbo diesel inline six is a monster of an engine. So can you imagine what it's like after tuners get hold of it? Enter the Mcchip-dkr BMW M550d xDrive.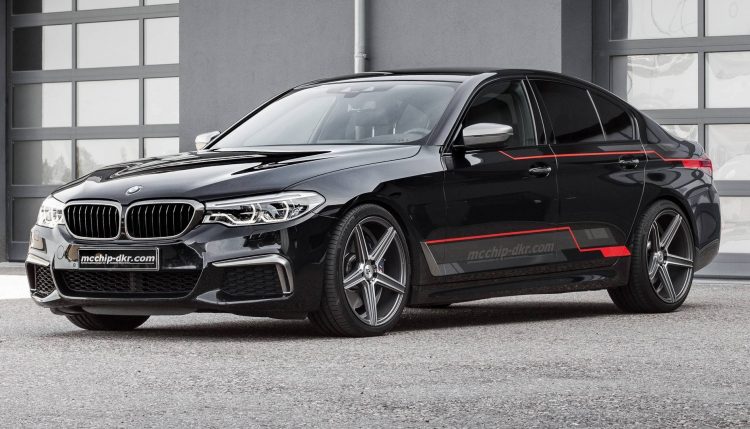 For some background, the M550d adopts the latest quad-turbo version of BMW's 3.0-litre inline six that debuted in the 750d. This was upgraded from a triple-turbo unit used in the previous model. It's not on sale in Australia, unfortunately for us, and it produces 294kW and a whopping 760Nm (it's lucky the engine is only available with xDrive all-wheel drive in the 5 Series, as the tyres would be fried).
German tuning specialists Mcchip-dkr has devised two upgrade packages for the beast. Stage 1 sees the outputs lifted to 346kW and 850Nm. With this, the company says the top speed is raised to 290km/h. Figures for the 0-100km/h sprint haven't been mentioned, but you can be sure it'll be quicker than the regular M550d's factory claim of 4.4 seconds.
If you're after something even more mental, Stage 2 is what you need. It takes power to 379kW and torque to 865Nm. That's 515hp. which is more than the old V10 M5. And remember this is a diesel. There's no mention of the fuel consumption but we'd be guessing it's probably not bad at all.
Mcdhip-dkr has put together a show car to demonstrate the potential tuning options, fitting it with KW Variant 3 coilover suspension, mbDESIGN KV1 alloy wheels measuring 20 by 9.0 inches on the front and 20 by 10.5 inches on the back, and adding some decals to highlight its significance.