A completely stock BMW M235i running on 91 RON fuel has laid down some impressive numbers on the dyno, giving us a clue as to how much power the engine is really producing.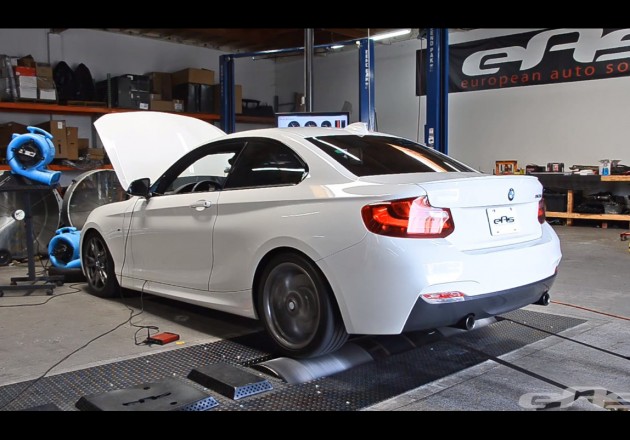 Manufacturer's claims aren't always spot on. Sometimes there's actually less power in reality and sometimes there's more. BMW has a bit of a history of being a bit conservative about its figures, like when we saw a stock M5 lay down 393kW at the wheels from an engine that was meant to offer only 412kW at the engine. It's more like 460kW.
This time it's the new M235i. It comes with a 3.0-litre turbocharged straight-six producing 240kW and 450Nm, at the engine. Here we see an example produce 229kW at the wheels and 436Nm at the wheels.
When you take into account the drivetrain load and power loss, around 15 per cent in rear-wheel drive cars, it means the engine is producing more like 270kW. That's very impressive for a 3.0-litre engine, especially one that returns an official fuel consumption average of 7.6L/100km.
The BMW 2 Series, including the M235i is on sale in Australia with prices starting at $79,900 for the M235i (excluding on-road costs).