Daimler has confirmed it is recalling around one million Mercedes-Benz vehicles globally due to a potential fire risk, following the reports of 51 fire incidents around the world.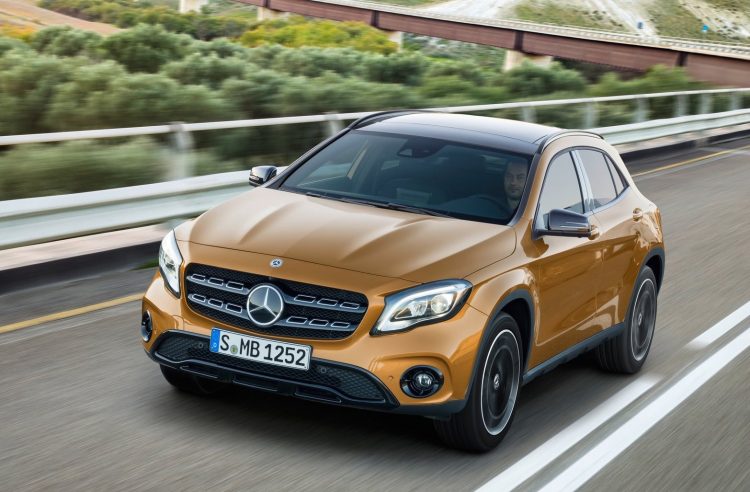 At this stage nobody has been injured due to related fires, all of which were apparently caused by an inadequate fuse within the electronics of some late-model Mercedes vehicles.
The recall is associated with some C-Class, CLA, and E-Class variants, and some GLA and GLC SUVs models. All affected were built between 2015 and 2017.
Some 354,434 of the one million affected are located in the U.S., with no confirmation as yet in regards to Australian models. The recall in the U.S. will commence in July.
According to the National Highway Traffic Safety Administration's report, the variants affected – in the U.S. at least – are the C 300, C 450, C 350e, CLA 250, CLA 45 AMG, E 300, E 400, E 43, GLA 250, and GLC 300. In the report, the issue is described:
"In the event the starter is blocked due to the engine/transmission damage (e.g. hydro-locked engine), a very high electric current would flow through the starting current limiter during the subsequent start attempt.

"Should the driver attempt to start the engine repeatedly despite the engine not cranking, the very high electric current draw might lead to overheating of the starting current limiter. In a worst case, surrounding components might melt, and potentially ignite and lead to a fire."
The fix entails fitting an additional fuse, or current limiter. Vehicles built but yet to be sold will be rectified before being sold, while new models being built from now will have the fix already implemented. It's unknown how long the fix will take for existing customers, but Mercedes USA will start notifying owners from this month.
We'll keep you updated in regards to any Australian details. Through 2015, 2016, and the first two months of 2017, Mercedes-Benz Australia sold 48,463 examples of the C-Class, CLA, E-Class, GLA and GLC, combined.