The McLaren MP4-12C can be rented in the UK from household rental company, Hertz. The car joins a list of other stunning vehicles apart of the Hertz Supercar rentals.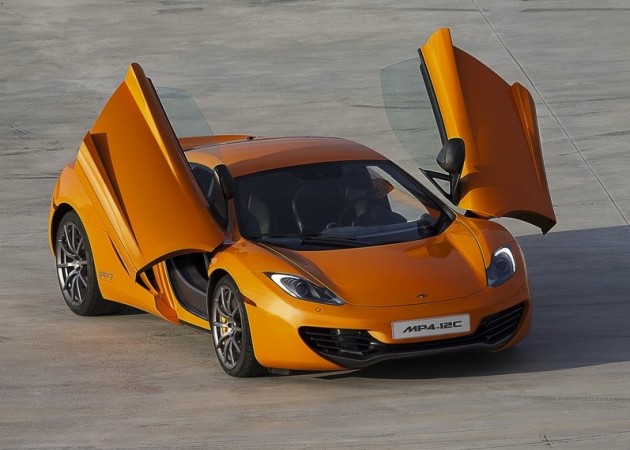 Featuring a 3.8-litre twin-turbo V8 engine producing 441kW of power and 601Nm of torque, helping the MP4-12C do 0-100km/h in around 3.0 seconds, the Mac is sure to get you to your business meetings or holiday destination on time.
So how much does it cost to rent such convenience you ask? Well, if you only need it for one day, it'll set you back £1,134.30 (approximately AU$1,755.41). If you want to rent it for 28 days or more though, it only costs £906.30 (AU$1,402.49) per day.
In the unfortunate event you get into a bingle, or even scratch the paintwork, there's an excess charge of £5000 (AU$7,738.87).
Michel Taride, pesident of Hertz International and executive vice-president of Hertz Corporation, recently said,
"Hertz aspires to offer truly innovative rental experiences to our customers, and the spell-binding McLaren MP4-12C provides an opportunity of a lifetime to experience Formula 1 race-bred technologies on the road."
Unfortunately, you can't really test out that F1 technology on scenic European roads and autobahns- in the fine print of the rental agreement it says the car must not be driven overseas.
Other supercars available for rent include the Ferrari 458 Italia (around AU$1,279.15 per day), the Ferrari F430 Spyder (around AU$785.174 per day) and the Aston Martin DB9 (around AU$696.952 per day).