Here's a cool video we found of evo 's Roger Green giving a one-off Porsche 961 some stick at the prestigious 2011 Goodwood Festival of Speed Hillclimb.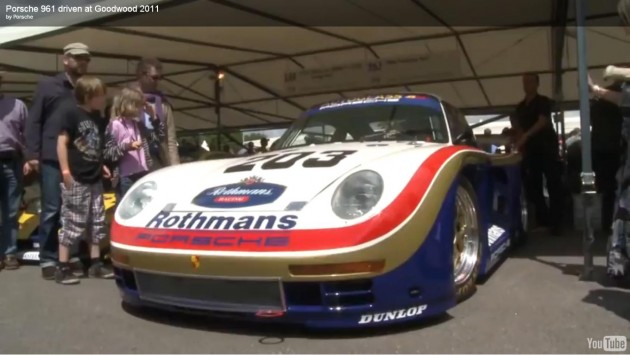 The Porsche 961 was based around the 959, and was the only four-wheel drive car to ever race in the famous Le Mans 24 Hour event. The car finished seventh on its debut in '86, but failed miserably in '87 due to crashing out a catching fire.
If you fall in love with the Porsche 961 after watching the video, don't bother Googling 'Porsche 961 for sale', as this is the only one in existence. Other than this guest appearance at the 2011 Goodwood Festival of Speed, the car has never been outside Stuttgart. It spends all of its time on show in the Porsche Museum.
It features a 2.8-litre twin-turbo flat six engine pumping out 510kW, while the entire car weighs just 1150kg. It's a total recipe for… well, click play and see for yourself.