If Ken Block and his four-cylinder shenanigans don't do it for you, then this Formula Drift Mustang video should certainly hit the spot.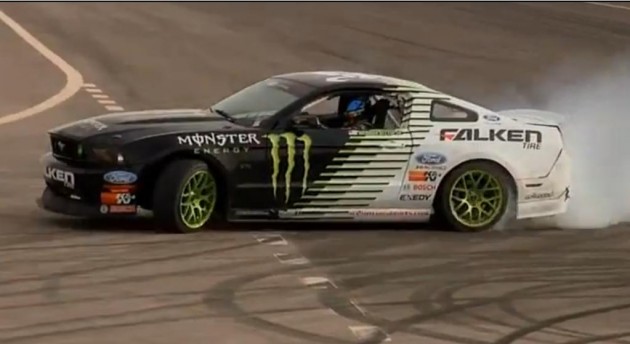 Formula Drift Mustang Driver, Vaughn Gittin Jr. is no stranger to sideways action. He recently visited the Al Reem Circuit in Saudi Arabia to demonstrate drifting.
Turns out he had some spare time up his sleeve and decided to make a video that stinks of absolute on-the-edge awesomeness. Forget rev-limiting Fiestas, this 5.4-litre Formula Drift Mustang laughs in the face of Block's four-banger exhaust pops – c'mon, you have to admit, V8 engines always make hooning sound more exciting?
Gittin Jr certainly hasn't wasted any part of the Al Reem Circuit, sliding his Formula Drift Mustang through pit lane, the parking lot, and the circuit itself; just about everywhere except the toilet. Enjoy.