We've put together another POV review for your interpretation. This time we're testing the amazing Tesla Model S P85+ fully electric performance sedan.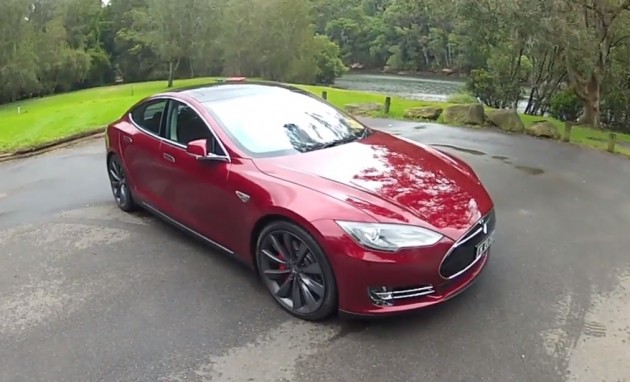 The Tesla Model S is easily one of the most interesting vehicles on the market at the moment. It offers a practical and very spacious cabin, very impressive on-board gadgets including a massive touch-screen interface, and an equally impressive powertrain.
With 310kW and 600Nm on tap from the moment you hit the accelerator, performance is mind-blowing. We've timed 0-100km/h in just 4.4 seconds during a previous test in the same car (albeit a blue one), but when you're in the car and you experience the acceleration first hand it actually feels a lot quicker.
Tesla says the P85+ offers a full-charge range of around 500km. During our morning test drive we covered around 100km and the on-board range calculator dropped by about 140km, which means it's pretty accurate. Although, we did drive up a fair few hills and enjoyed some of its performance numerous times. In day-to-day conditions we have no doubt it could achieve 450km or more.
Unfortunately, there are only two Tesla supercharging stations in Australia at the moment, with plans to open up another in Melbourne soon. If you buy a Model S though you have a charger installed in your garage and you can recharge it every few days or so for less than the price of a coffee.
Click play below for our POV review. We tried to keep it as tight and short as possible. And be sure to give us some pointers or feedback, we're always open to suggestions.