The 2011 Australian International Motor Show has just been opened to the public in Melbourne. The thing is though, where do you head first? What cars do you just have to check out? Perhaps the new 2011 Volkswagen Scirocco R, or the 2011 Lamborghini Aventador, the Lexus LFA, or even the Mazda Shinari Concept? They're all good. Here's our quick top ten rundown to help whet the taste buds.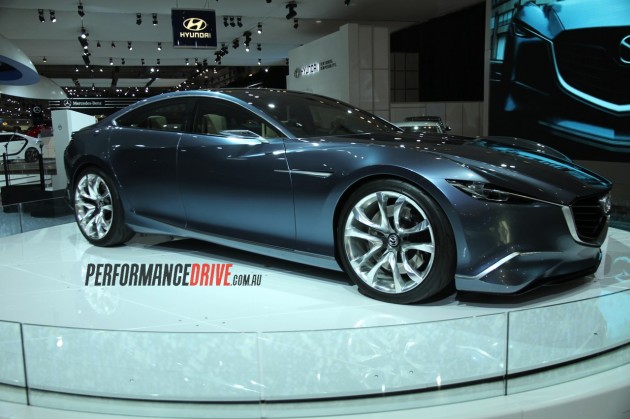 10. Mazda Shinari Concept
Simply because this could be the basis of the upcoming Mazda RX-9. There aren't really any specifications on this car as Mazda is simply using it to showcase its all-new 'KODO: Soul of Motion' design philosophy. The images don't do it justice though. It's quite an elegant and refreshing exhibit with plenty of detail, and sharp yet flowing lines.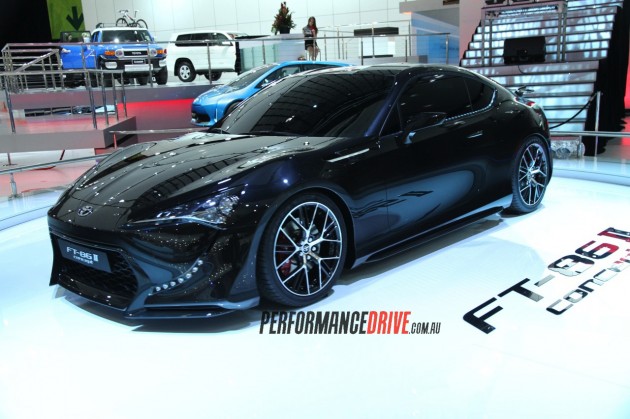 9. Toyota FT-86
It's a great little concept this. It looks like a neat and tidy package that is well-worthy of replacing the old Toyota AE86-series Sprinters and Levins. The only reason we have it down at number 9 is because it's getting a bit long in the tooth now. Toyota still hasn't revealed the official details of the engine – except that it will be a Subaru four-cylinder boxer – and the shape just keeps changing and changing. Just put the thing onto the market already so we can enjoy it. In all seriousness though, it is looking to be an excellent little sports car.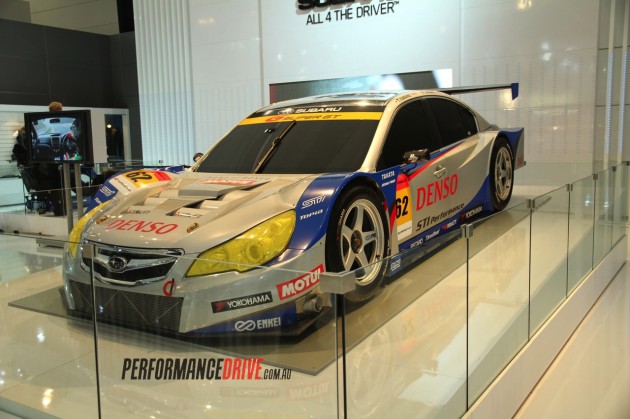 8. Subaru Liberty GT300
Subaru Libertys aren't generally noted for their massive track racing pedigree or sporty appearance even, but this Liberty GT300 Japanese Grand Touring Championship car looks pretty awesome in the flesh. The design is all about air, and getting it to flow efficiently and effectively past the body. Peal back the carbon fibre and fibre glass body and you'll find a 225kW (300hp), rear-drive package.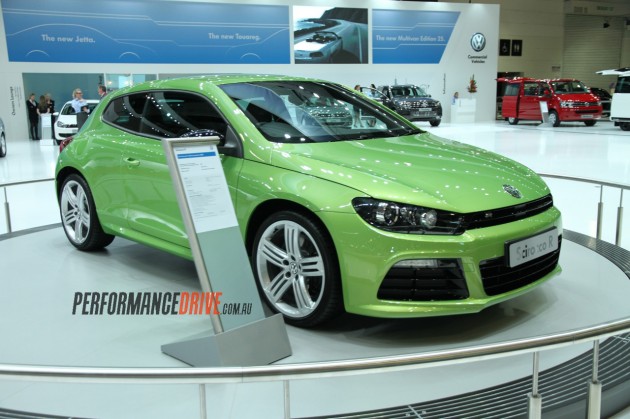 7. Volkswagen Scirocco R
It may not be the most powerful car out there but the Volkswagen Scirocco R is an accessible, friendly and great-looking hot hatch with true sporting personality. Underneath, it's all a Volkswagen Golf R. In fact, it will replace the Volkswagen Golf R three-door when it goes on sale early next year here in Australia. It will come with the same 2.0-litre, 188kW turbocharged four-cylinder too, and will be available in both manual and dual-clutch DSG forms.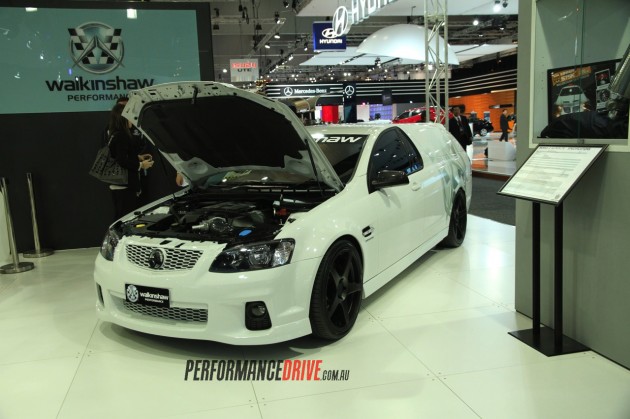 6. Walkinshaw Performance SuperUte
Okay, so it's not the best-looking thing at the show, and it's not what you would call sophisticated, but by god, that engine. The SuperUte comes with a 6.2-litre supercharged V8 offering a truly gob-smacking 460kW of power and 830Nm of torque. It doesn't matter what language you speak – Ford or Holden, or neither – 460kW means the same thing. And yes, the rear window is made from carbon fibre. But we didn't say the most appealing in this top ten, we just said cars you must see.
5. Mercedes-Benz CLS 63 AMG
This is the ultimate cruising package. It's got bucket-loads of luxury, heaps of features and it comes with AMG's new 5.5-litre twin-turbo V8 producing a whopping 386kW of grunt and 700Nm of torque. Even though the particular colour of the example at the show isn't the best, the lighting in the halls didn't do it justice. Out in the sunshine, it would look quite stunning.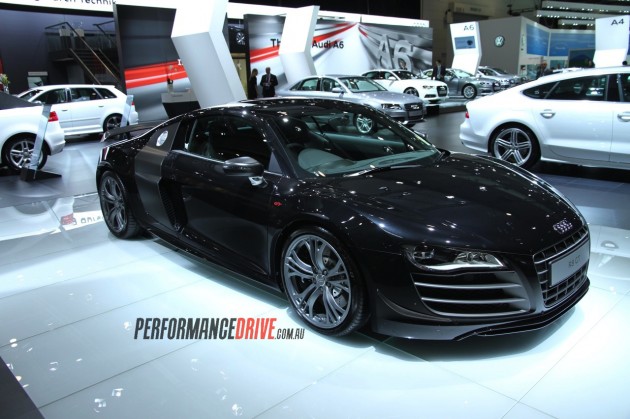 4. Audi R8 GT
The Audi R8 GT is usually the underdog in a field of exotic supercars. It doesn't try too hard, in either attracting attention, or providing thrills, it takes it all in its stride. The Audi R8 GT however, is like the standard R8 during a big night out with the boys. It's a bit rowdy, a bit loud and comes out of its shell. It also features a 5.2-litre V10 offering 412kW and 540Nm to help it be heard. Thanks to lightweight, carbon fibre trimmings, the GT can propel from 0-100km/h in 3.6 seconds (overall weight 1525kg).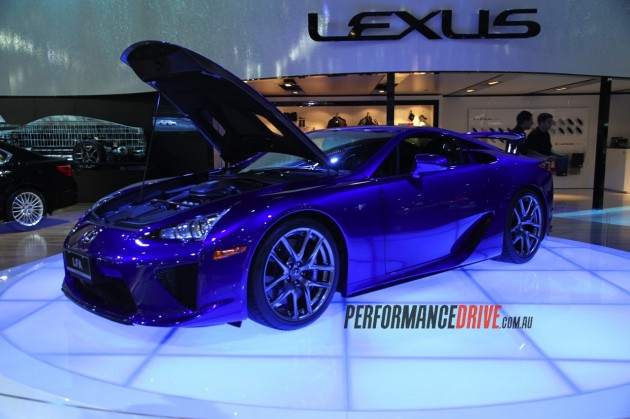 3. Lexus LFA
The Lexus LFA. What can we say? It's got a cataclysmic 4.8-litre V10 engine which screams out 412kW at 8700rpm, and 480Nm of torque, 90 percent of which is available from 3600rpm. It's an epic car by Toyota and Lexus. It's a true supercar in every right; it's expensive ($700,000-plus), it's made almost entirely of carbon fibre, and it looks sensationally slick, fluidic and rapid… because it is.
2. BMW Vision EfficientDynamics
It may not be the first performance car that comes to mind, but the BMW V ED is truly stunning to behold. It's one of the star attractions at the show in our opinion. Just the way the panels curve and shape their way around. It steps so far away from the conventional designs we've become used to in the auto world, it really does need to be seen to believed. The interesting part is, BMW will be producing a car based on this concept called the BMW i8 which will be on the market in a couple of year's time.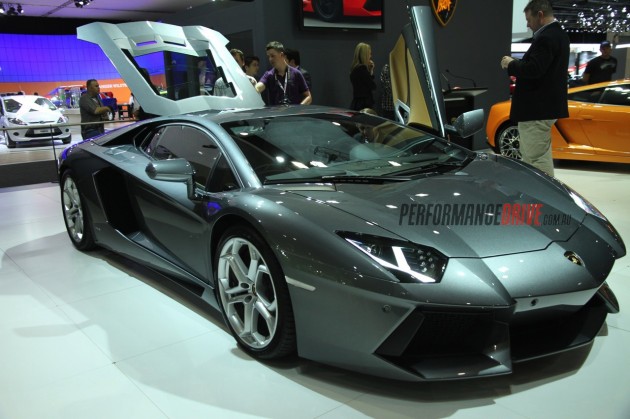 1. Lamborghini Aventador LP700-4
Of course the Lamborghini Aventador LP700-4 is the number one car you must see at this year's Australian International Motor Show. On the press day opening, crowds and journos from around the country just couldn't get close enough to it. We managed to push our way through for some photos in the end though, and just take a look. It's even fatter and more imposing in the flesh. The rear end is huge, flared and just screams 'don't stuff around'. The Aventador comes with an all-new 6.5-litre V12 offering 515kW and 690Nm. It's able to disappear to 100km/h from rest in just 2.9 seconds, and has a top speed of 350km/h. Absolutely epic.