An awesome video has recently been posted up on YouTube of an owner taking delivery of his new Pagani Zonda R. The video includes the incredible soundtrack of the Zonda R as it is taken onto a track for some flat-out test drive laps.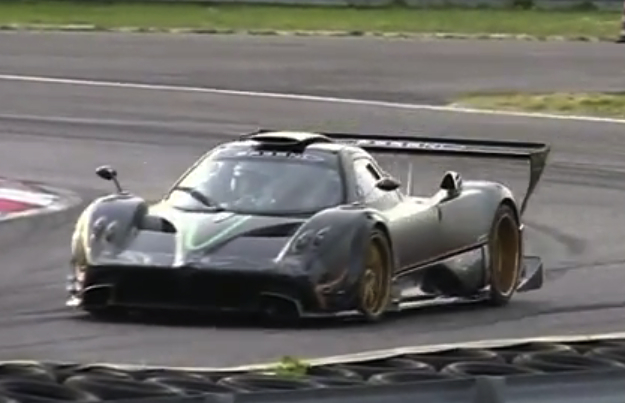 The sound of the 6.0-litre AMG V12 is simply incredible. Each gear change is accompanied by a distinct crackle and pop, particularly on the downchanges of the sequential transmission.
That epic sound is the result of 552kW worth of fuel being burnt and fire-crackered out of the traditional but very open quad-outlet exhausts at the back. Up to 712Nm of torque is also expelled through the rear wheels.
Acceleration from 0-100km/h takes just 2.7 seconds while top speed is rated at 350km/h. It's no wonder these acceleration figures are so astonishing; the Zonda R only weighs 1070kg.
The Pagani Zonda R is a special creation that cannot be road registered and also cannot be entered into significant forms of motor racing, mainly because it does not meet various restrictions. Instead, it's simply a toy for having fun in, and that's what makes it a truly special car.
Take a look at Tiff Needell's Fifth Gear review below for more details, and a full interpretation of the car. As Needell says, excitedly, "Oh, you should all be able to drive this, we should have government-run Zondas."
Utterly brilliant car. What do you think?
Also check out:
– Video: Pagani Huayra test drive