Honda's all-new 2017 Civic hatch lobs here in May, with pricing very close to the sedan version that went on sale last year.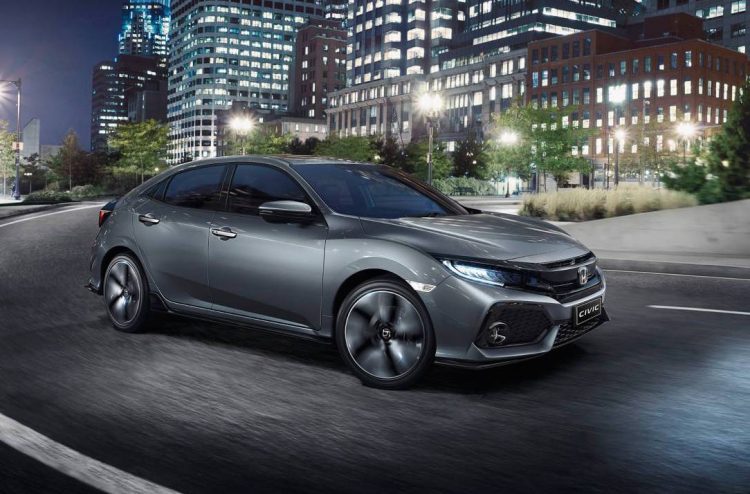 Now that the two cars have been aligned stylistically, the Civic hatch is able to be manufactured in Thailand, unlike the UK-only sourced predecessor.
Like the sedan, model grades are VTi, VTi-S with the 104kW and 174Nm 1.8-litre VTEC, while higher grades VTi-L, RS and VTi-LX receive the Earth Dreams 1.5-litre turbo, generating 127kW and 220Nm down the rev-range.
Pricing for all cars mirrors the sedan, except in the RS, which is $500 more expensive thanks to a Type-R-inspired rear diffuser and exhaust setup (albeit twin tip, instead of triple).
Those hoping the hatchback might yield a return to manual transmission will be let down to hear that like the sedan, the hatchback will be a strictly CVT auto-only affair. This mirrors Subaru's approach with its latest Impreza too.
If you must have a H-pattern transmission Civic, then you'll have to wait longer for the UK-sourced Type R super hatch to arrive later this year. Below is the pricing list for the regular hatch (excluding on-road costs):
2017 Honda Civic Hatch VTi 1.8L – $22,390
2017 Honda Civic Hatch VTi-S 1.8L  – $24,490
2017 Honda Civic Hatch VTi-L 1.5T – $27,790
2017 Honda Civic Hatch RS 1.5T – $32,290
2017 Honda Civic Hatch VTi-LX 1.5T – $33,590