Lexus has been pretty quiet in the grand touring coupe class for the past decade or so, following the existence of the largely terrible and ugly SC coupe. But it seems the company has bounced back from that, and come up with this, the stunning Lexus LC.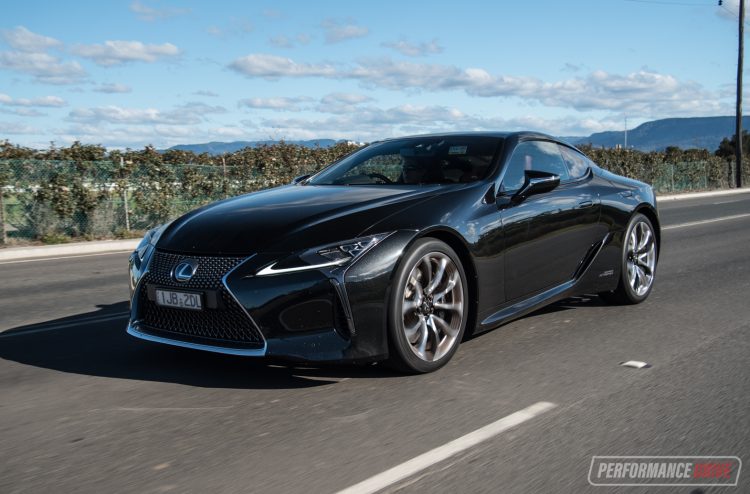 It's inspired by the LF-LC concept car. Heavily inspired, actually, as it looks almost identical. From the 21-inch alloy wheels to the ultra low-profile cabin glasshouse, to the sharp exterior flourishes with futuristic shapes, it's all very exquisite. In our opinion it's not only the best-looking Lexus road car ever made, it's also the most attractive in the current luxury coupe class.
There's two engine options, from a V8 to this hybrid; LC 500 and LC 500h, respectively. We're testing the hybrid first (V8 to come later), and on first impressions, what a car. It's so nice to drive. It feels fluid and nimble, despite weighing in at almost 2000kg, and it's surprisingly engaging and quick for a hybrid. The build quality is also impeccable, like most Lexus vehicles.
This is the first Lexus hybrid that uses a lithium-ion battery, saving weight, and it's also the first to come with a hybrid transmission. Yes, a hybrid transmission. Essentially, it's a conventional four-speed automatic that's combined with a 10-speed CVT, giving each real gear three artificial ratios to play with.
How does it drive? Take a look at our first impressions video below for a bit of an idea. We'll be putting together a full review on the website soon along with our usual 0-100km/h video.